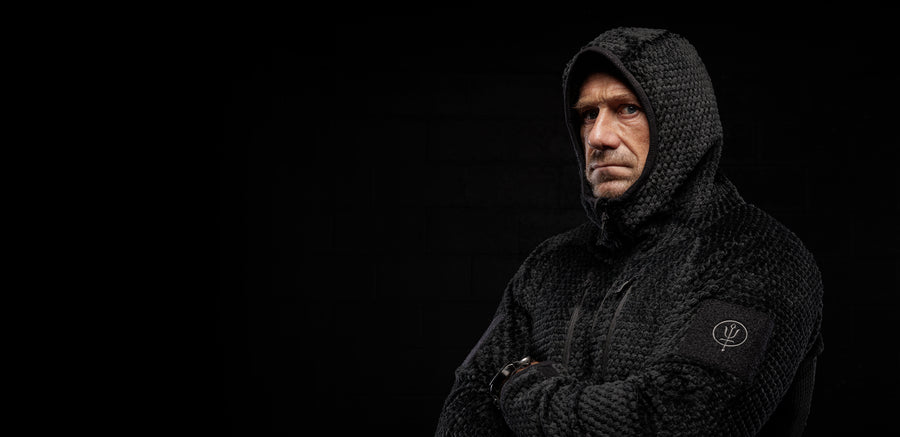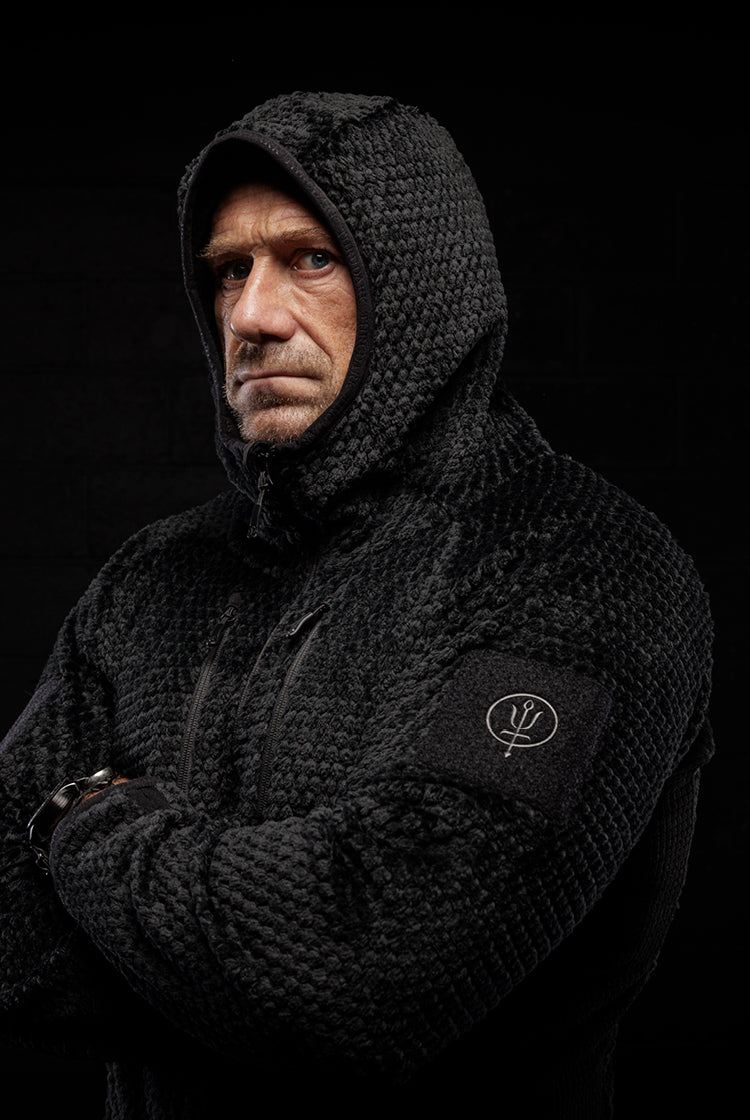 JASON FOX
No matter your endeavour this Winter, Foxy has got you covered with his favourite loadouts.
Former Special Forces Operator, best-selling author and face of Channel 4's SAS: Who Dares
Wins, Jason Fox is a longstanding ThruDark Ambassador.

Here he breaks down his favourite ThruDark outfits for every endeavour.
Foxy brings his wealth of experience to product design and development at ThruDark, with his knowledge of operating in hostile environments an invaluable asset on numerous expeditions such as Op Ronin II and our UK roadtrip.
JASON FOX
MOUNTAINEERING & HIKING
"Charge Trousers are one of my go-to pieces of kit and come with me on the majority of my expeditions.

They're robust, quick drying and contain the storage capacity I need for essentials whilst on the go.

The Siege Base Layer really holds its own as part of a layering system and is incredibly well insulated considering how light it is.

As for an outer layer, the Breach Breach or Patriot Jacket are my go to outer layers – both are uncompromising, heavy duty and with the hood up, nothing is getting in.

This loadout has seen me through some pretty horrible conditions & will continue to this Winter."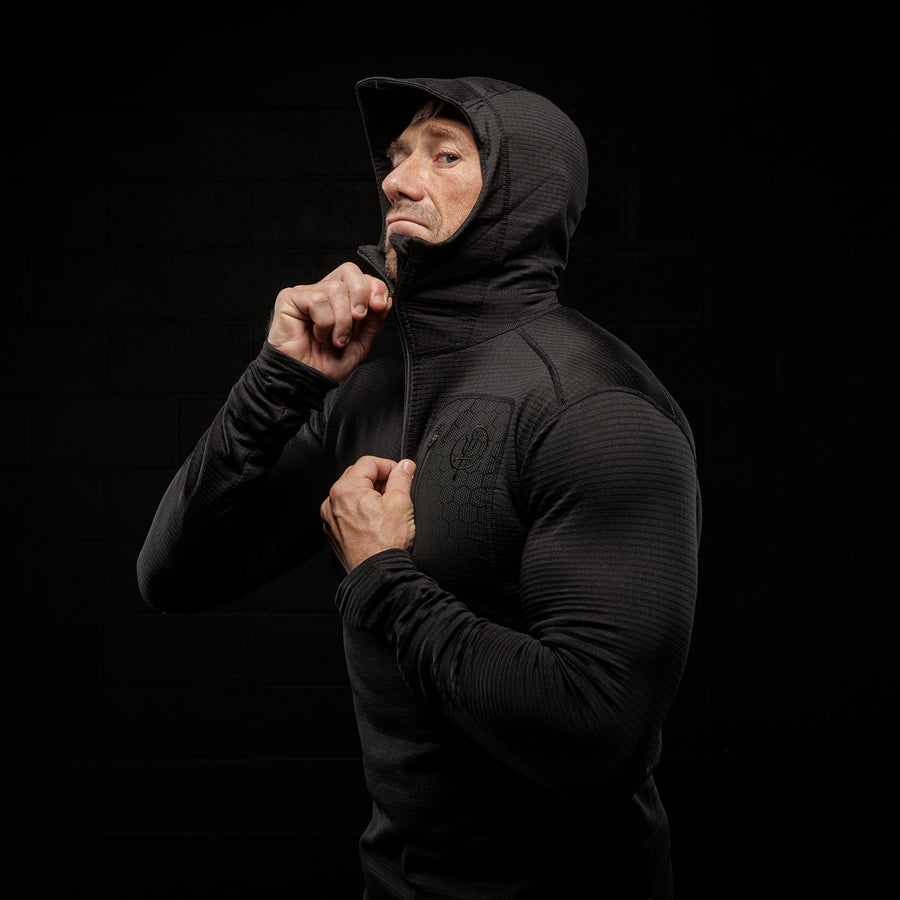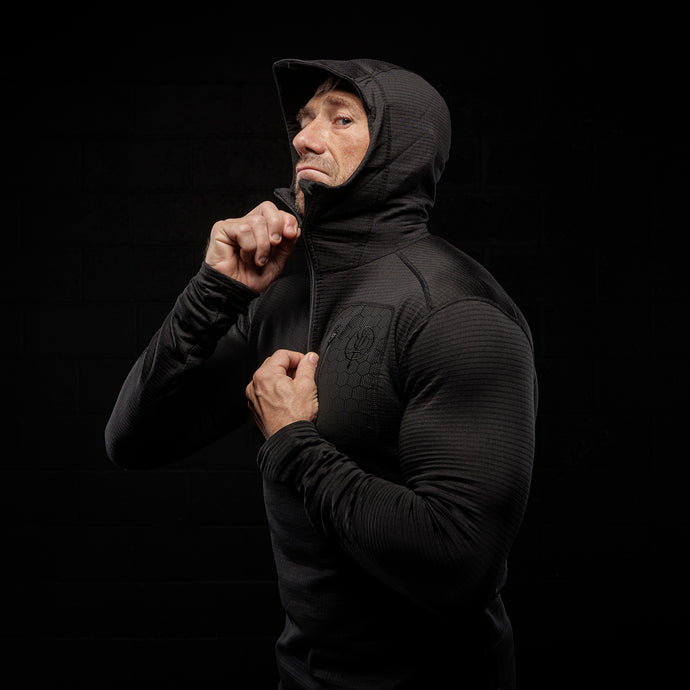 "IN THE SPECIAL FORCES, BECAUSE THERE ARE A MILLION DIFFERENT THINGS GOING ON, YOUR HEAD IS ALWAYS ON A SWIVEL. BE AWARE OF THOSE AROUND YOU."
JASON FOX
JASON FOX
CLIMBING & ABSEILING
"Again, Charge Trousers are great for roping up with a harness – they're friction resistant and will withstand prolonged rope work, the pockets are deliberately placed to be accessible whilst wearing the harness and the stretch fabric around the crotch helps provide a bit more give when scrambling from rocks and ledges.

I find the New Centurion Alpine Jacket a useful outer layer for climbing and abseiling due to the HardFace treatments durability, which gives that bit more protection whilst allowing enough range of movement & breathability.

The Stealth acts as an ideal base layer which contains a unique merino construction allowing that continued dynamic movement of the Centurion whilst also regulating body temperature."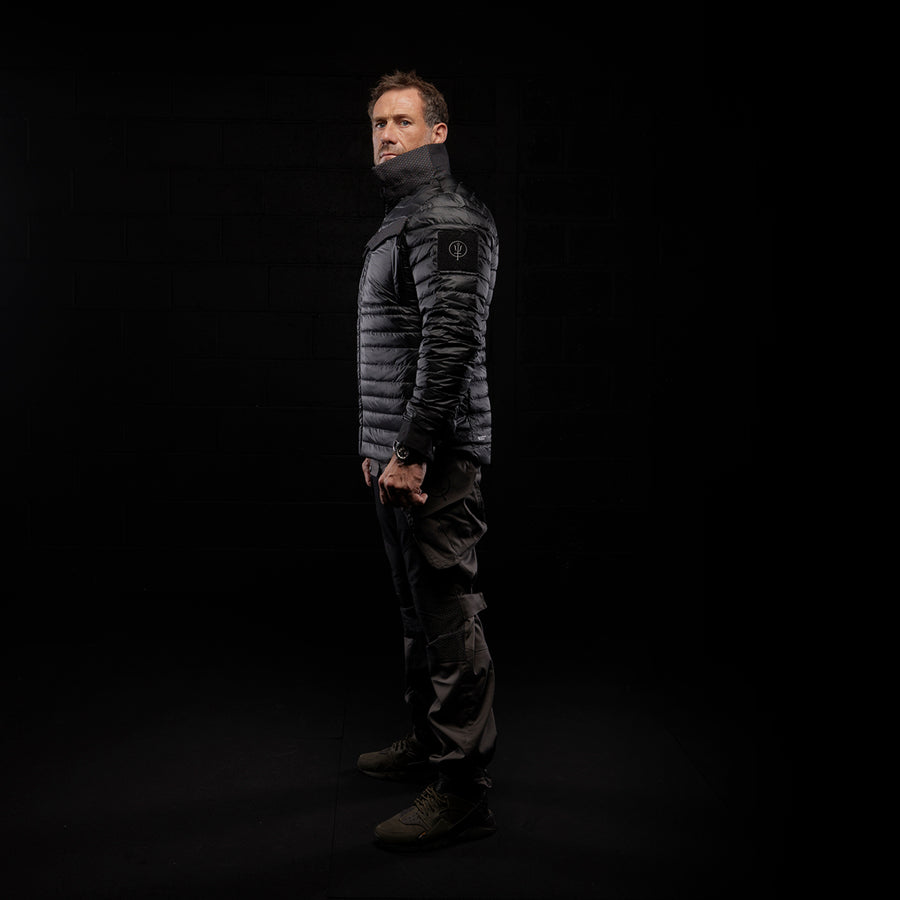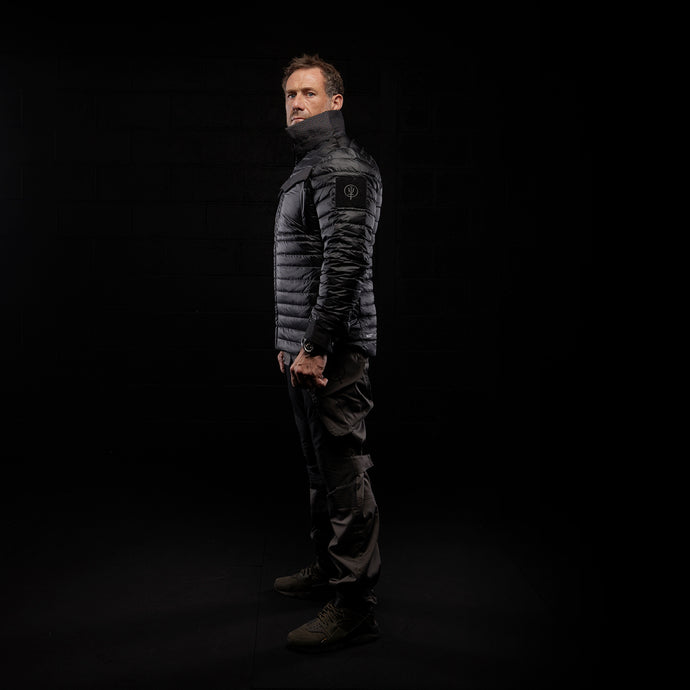 JASON FOX
PHYSICAL TRAINING
"The Force Kit is all I train in nowadays.

It's lightweight and breathable, it wears well against
my training demands and dries quickly when washed between sessions.

It's the little details that you notice like the air vents on the top or the stash pocket in the lining of the Split or 2-in-1 Shorts. Little details that just elevate your session ever so slightly, those fine margins can make all the difference at times."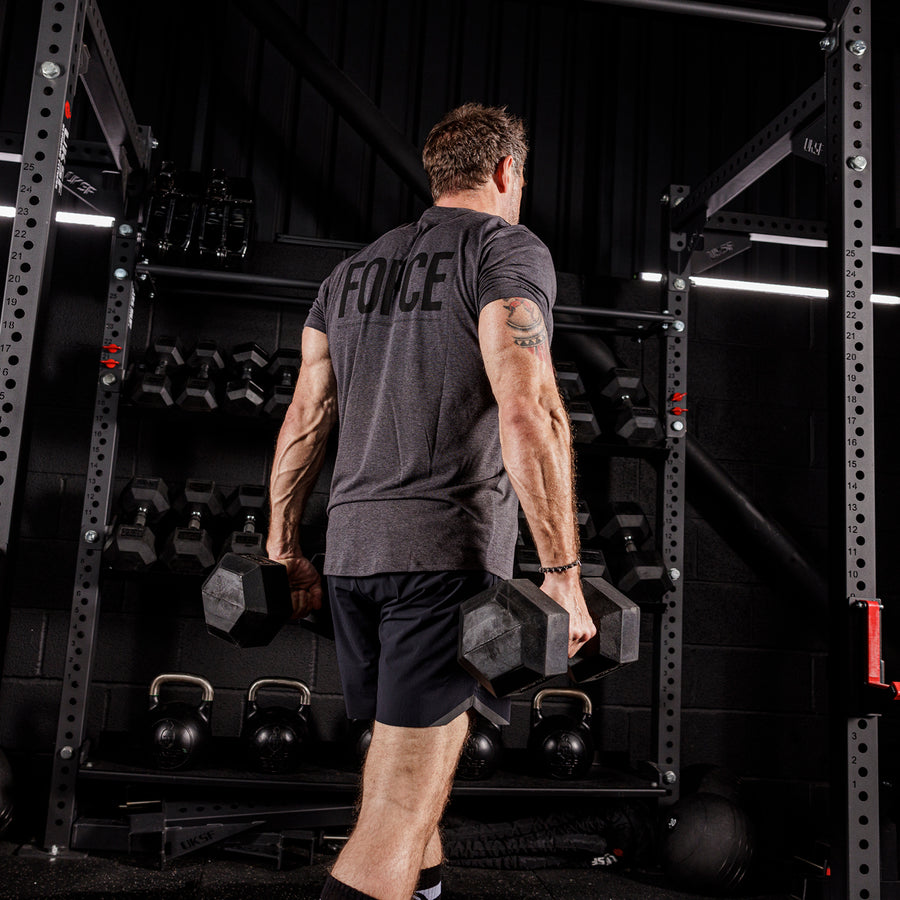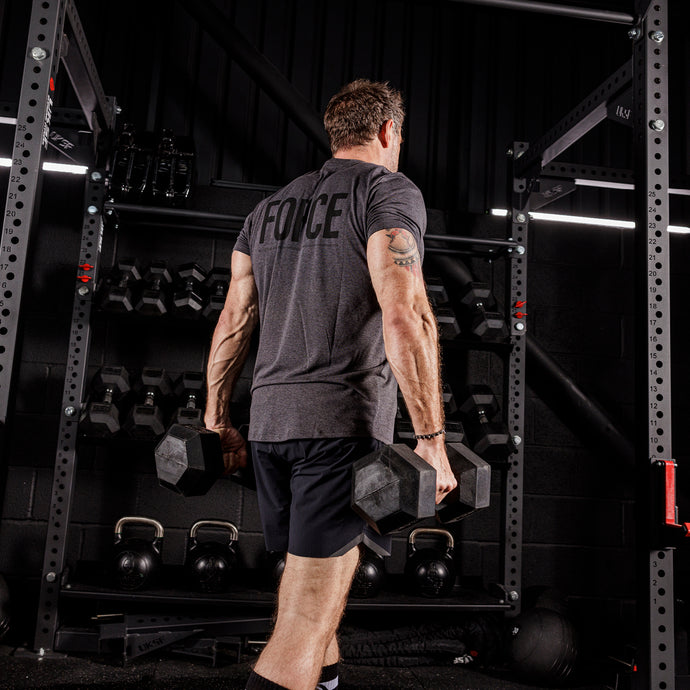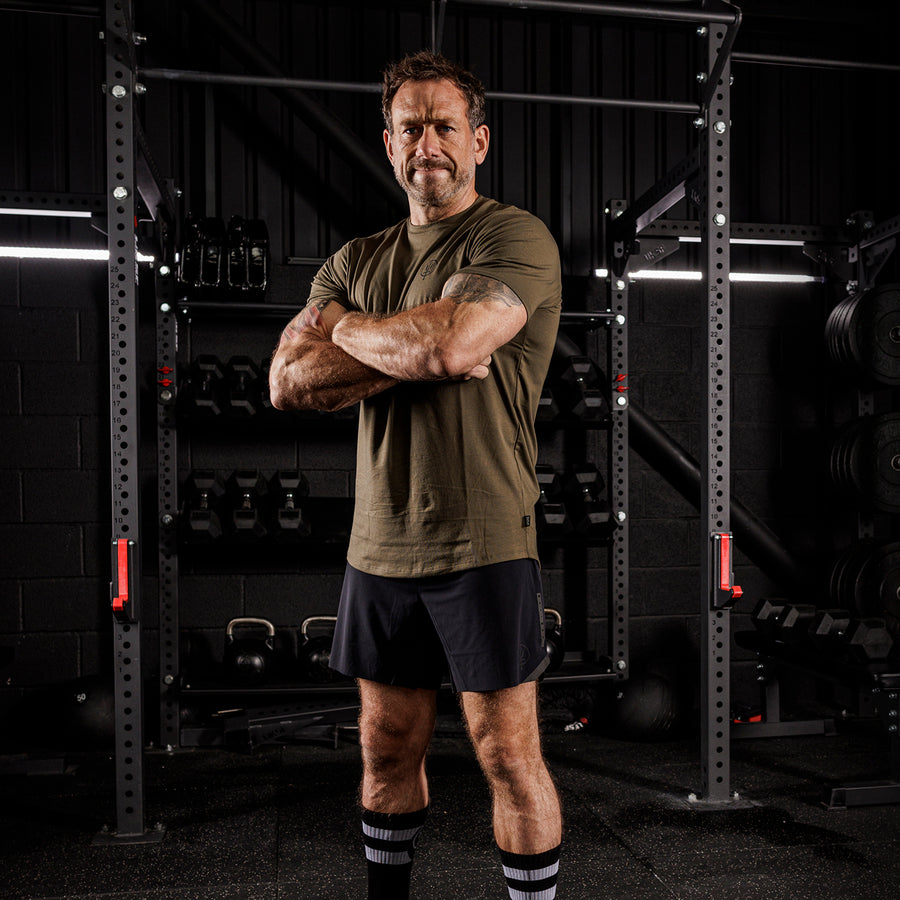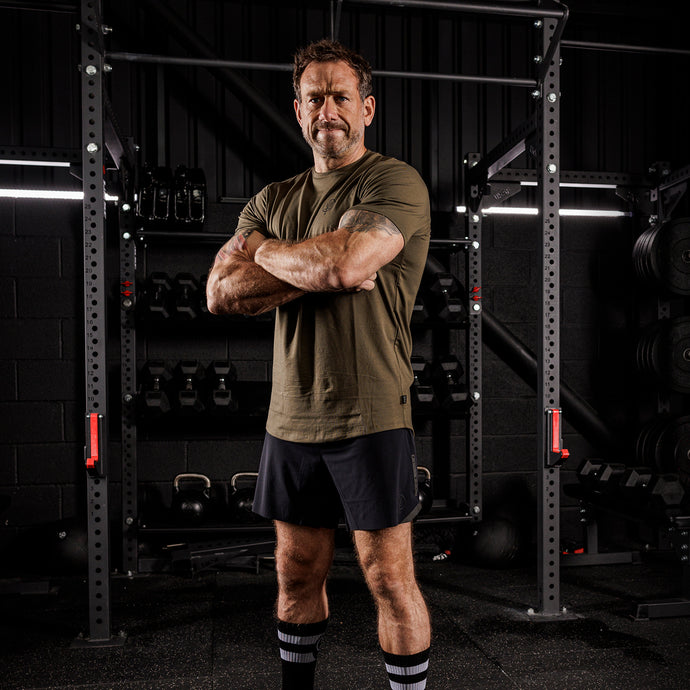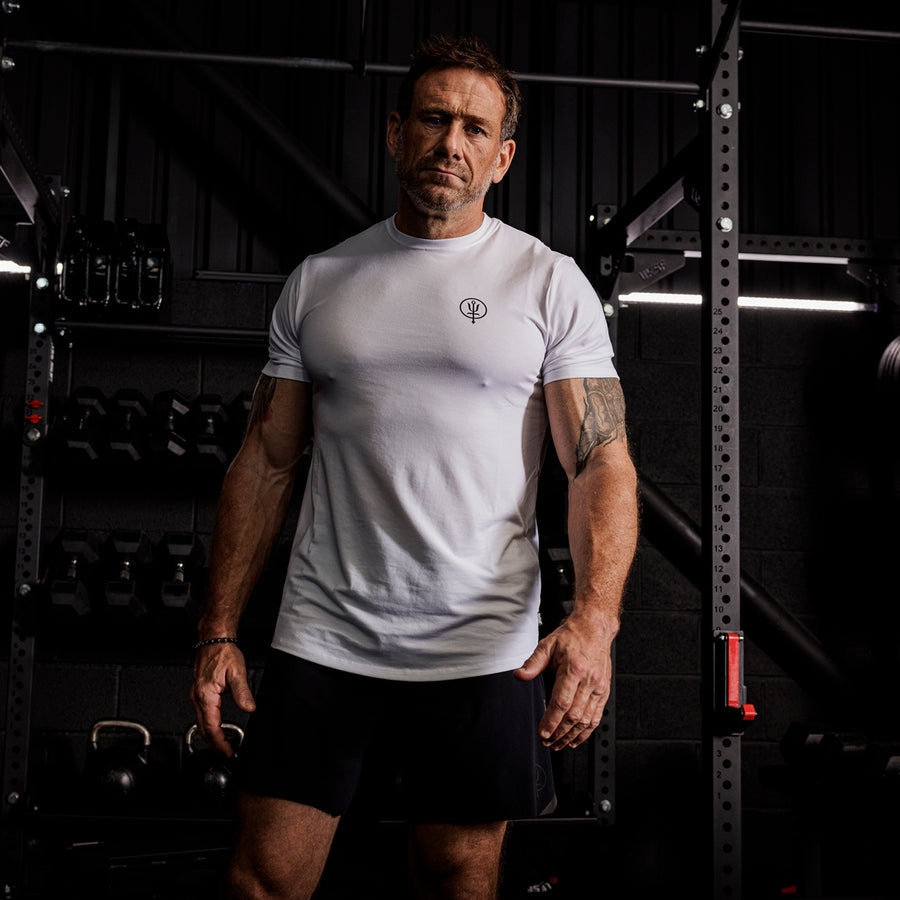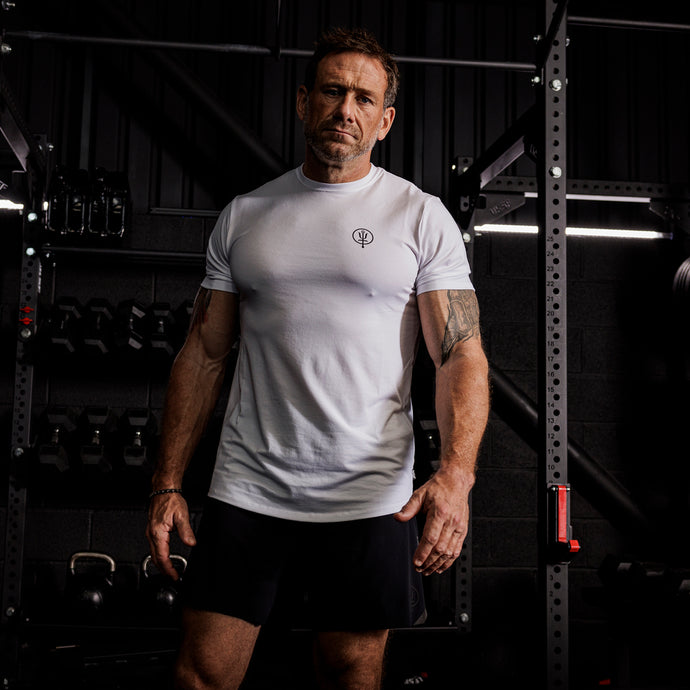 JASON FOX
EVERYDAY OPERATIONS
"In Winter you'll generally catch me doubling up with a Phalanx Fleece and Grunt Gilet, it's one of those combinations that 'if you know, you know'.

The Phalanx Fleece is one of the more breathable mid-layers I've tried and works well under the Grunt Gilet as it keeps you warm without overheating.

The Grunt Gilet itself packs some serious insulation even as one of the smaller ThruDark insulated jackets.
With the Charge Trousers occupying much of my expedition wardrobe, the Strike Pants are my fall back for less demanding endeavours.

They're great functionally if I were to take them out mountaineering or hiking and I know I could rely on them but I just find them a comfortable pair of trousers for wearing day to day."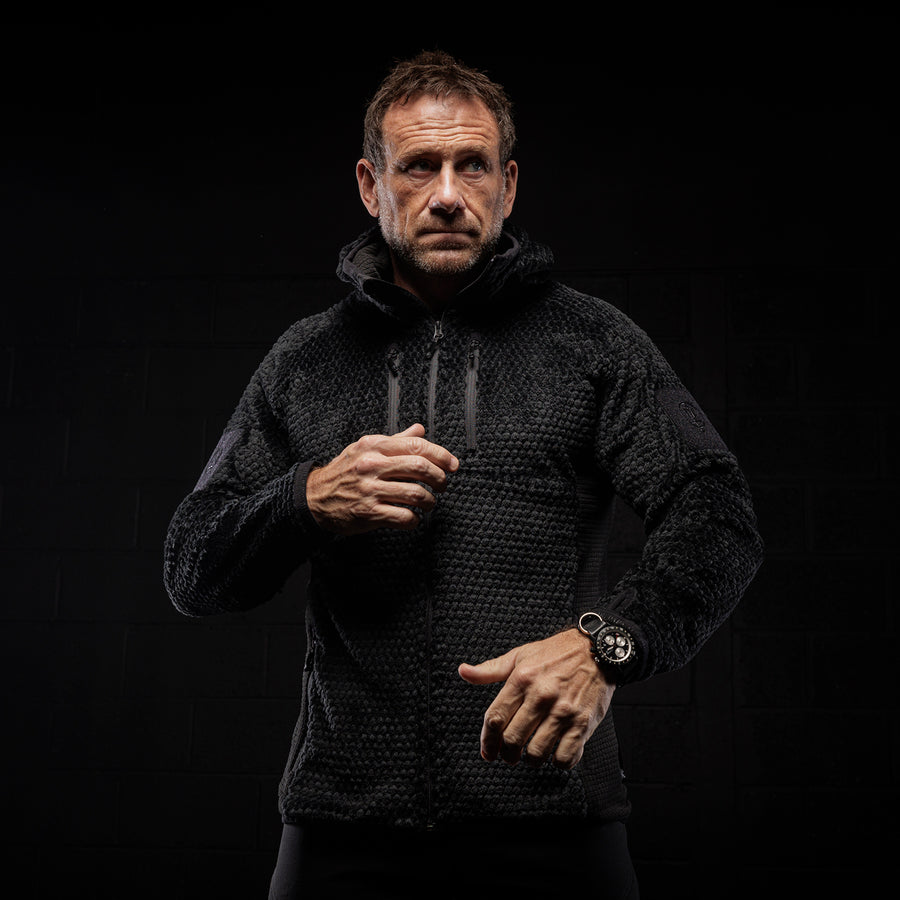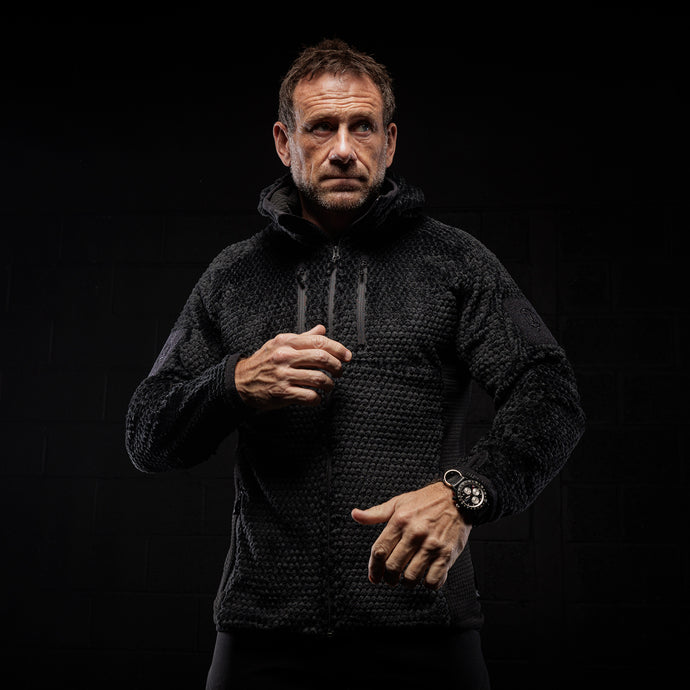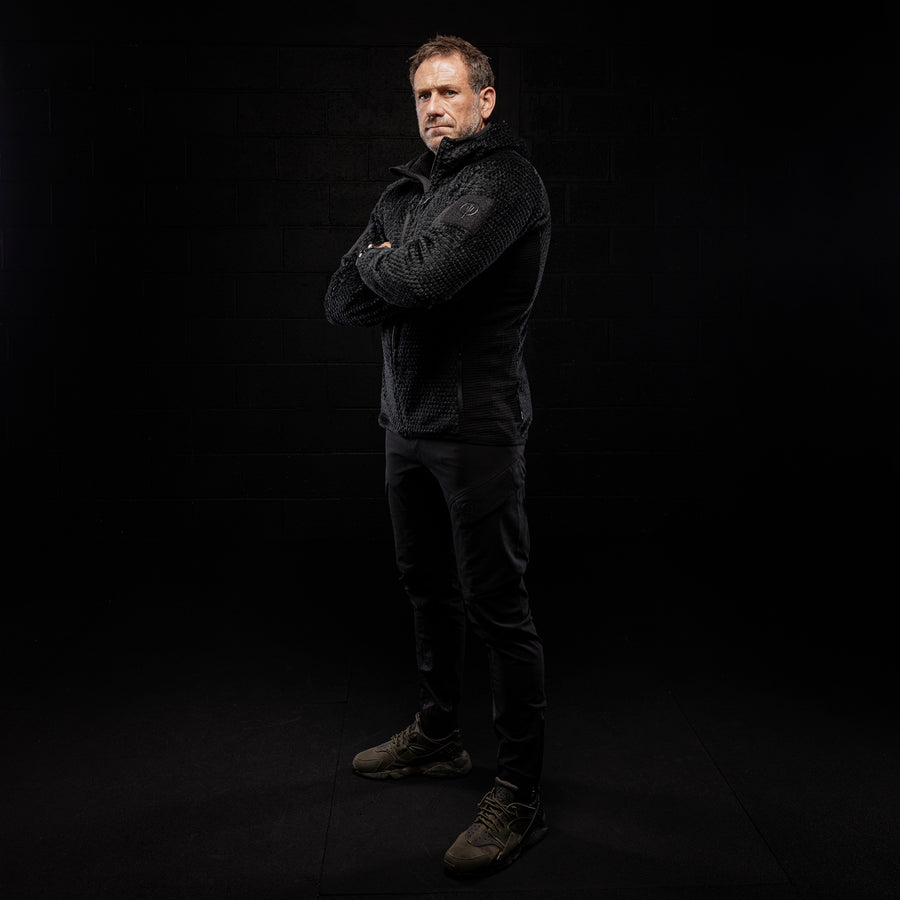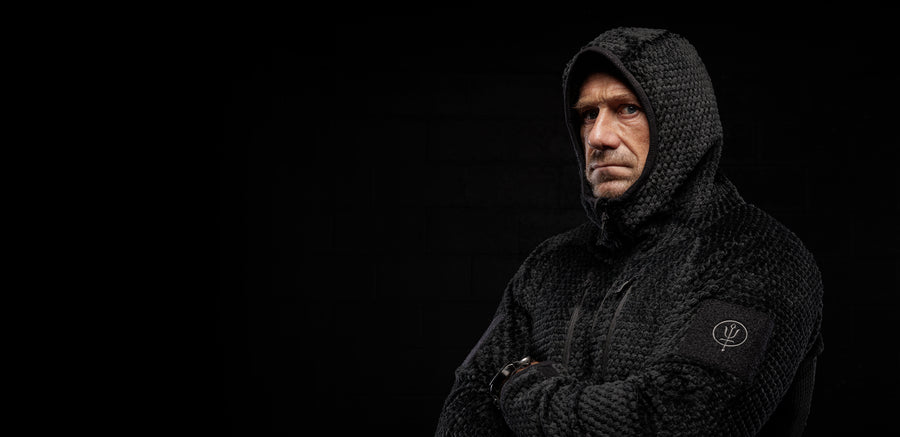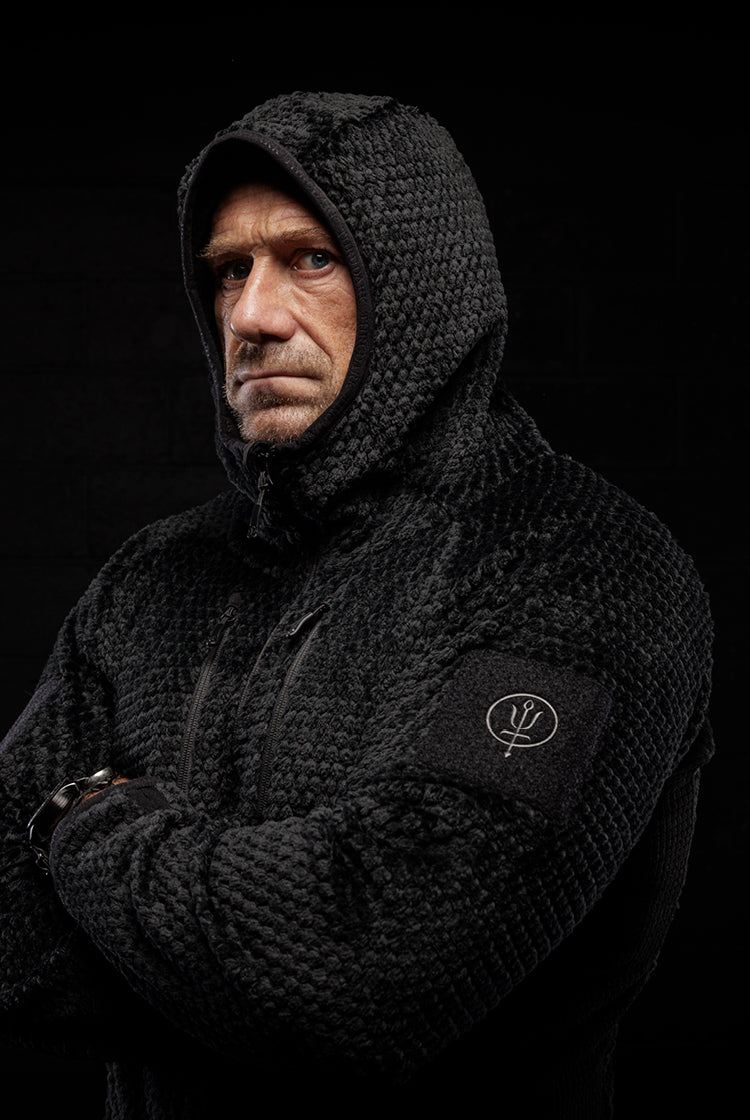 JASON CARL FOX
Shop more of Foxy's top picks or learn more about the ThruDark Ambassador & Former SBS Operator.