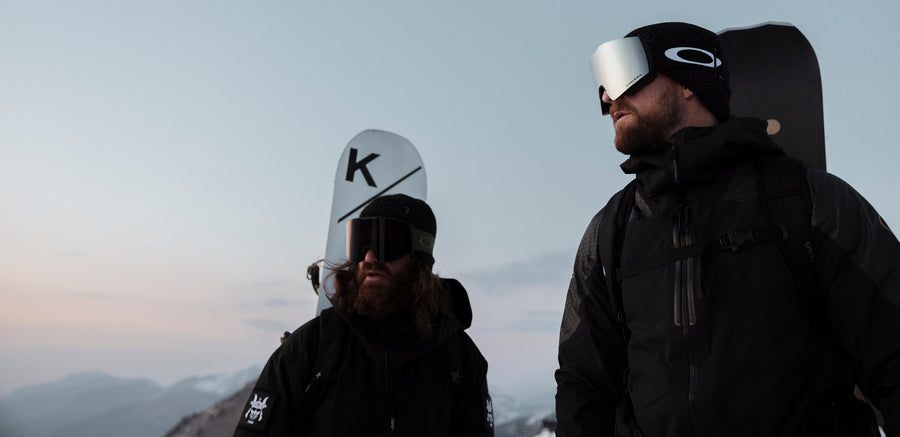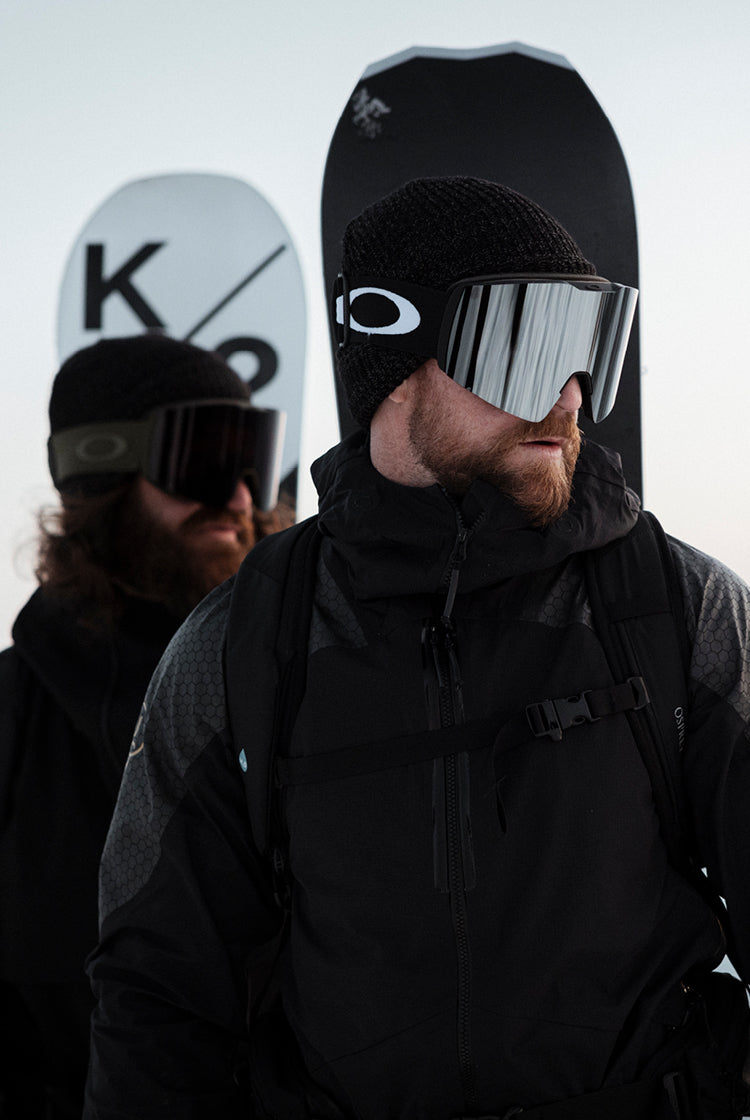 OP RŌNIN II
THIS IS THE WAY
OP Rōnin THE STORY CONTINUES......
47 Rōnin: Bushido - The tale of the Forty-Seven Rōnin (or Forty-Seven Samurai, also known as the Akō vendetta) is a prototypical Japanese story. It recounts the most famous case involving the samurai code of honour, bushido, and vividly expresses a significant part of the traditional Japanese worldview.

The story tells of a group of samurai who were left leaderless (became ronin) after their master was forced to commit seppuku (ritual suicide) for assaulting a court official who had insulted him. They avenged him by killing the court official after patiently waiting and planning for over a year. In turn, they were themselves forced to commit seppuku for committing the crime of murder, as they had known they would be—the tale being about the honourable fulfilment of duty, especially to an honourable leader.

OUR STORY IS TO SHOW THE COMING TOGETHER OF RŌNIN - INDIVIDUALS TRAVELLING ALONE TO FORM A TEAM AT THE STORY'S CLIMAX.

"WE HAVE DECIDED TO TAKE INSPIRATION FROM THE RŌNIN STORY AND FOLLOW ON FROM OUR ORIGINAL TRIP IN JAPAN. THE STORY CONTINUES. SAME MISSION, SAME VALUES, DIFFERENT LOCATION"....

ThruDark Team.
OP Rōnin II
SITUATION
ThruDark range of Rōnin Snow Performance Outerwear is due to be released Winter 2022. Pre production samples will arrive imminently.

It is our aim to demonstrate the final testing and amendments before manufacturing commences.

A forward operating base has been identified in the French Alps to conduct Operation Rōnin II.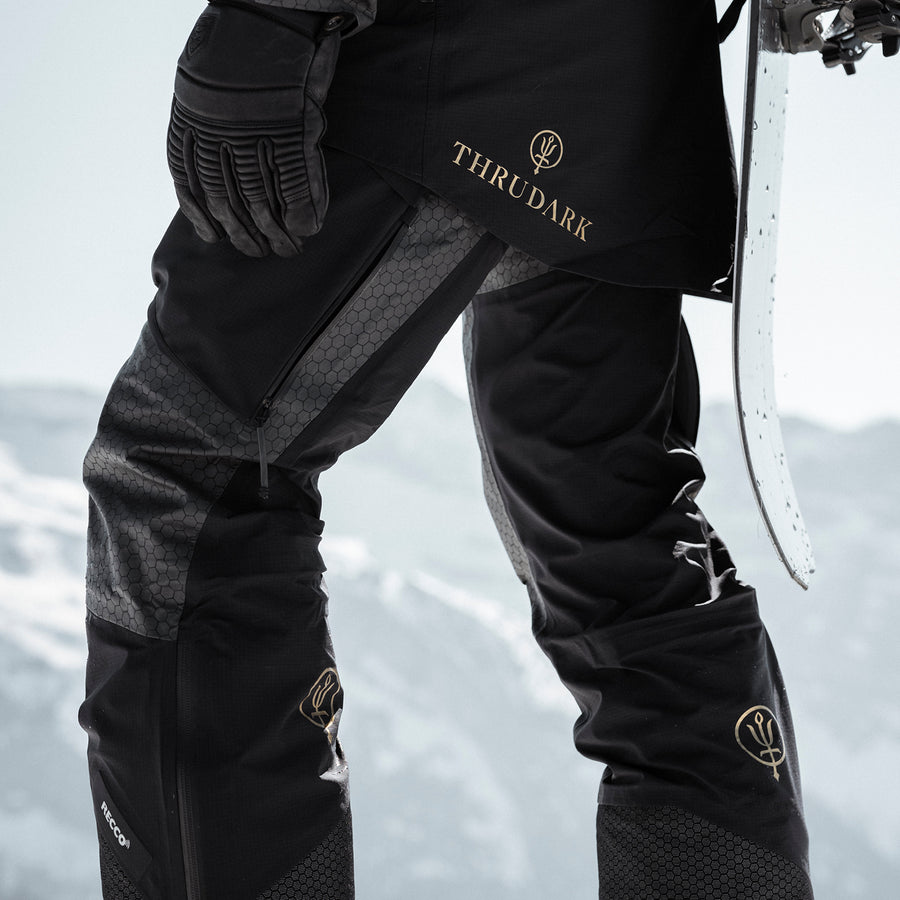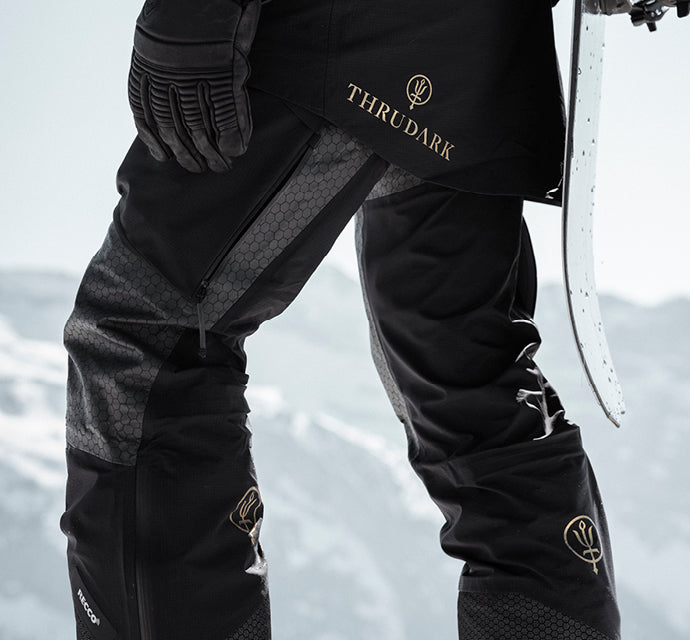 OP Rōnin II
TASK ORG
TEAM Rōnin II
1. Louis (Co Founder)
2. Staz (Co Founder)
3. VP (Ambassador)
4. Foxy (Ambassador)
5. Joules Fox
6. Jamie Nichols (Ambassador)
7. Matt Hardy (Photography)
8. Gary Armstrong (Digital Creative)
9. Ben Hewitt (Product Master)
10. Niklas Sutherland (Photography)
11. Tom Coe (Videography)
12. Frankie Tinsley (Outdoor Instructor)
13. Macca (Outdoor Instructor)

Friendly Forces - Paul Meyer - Chalet Heavenly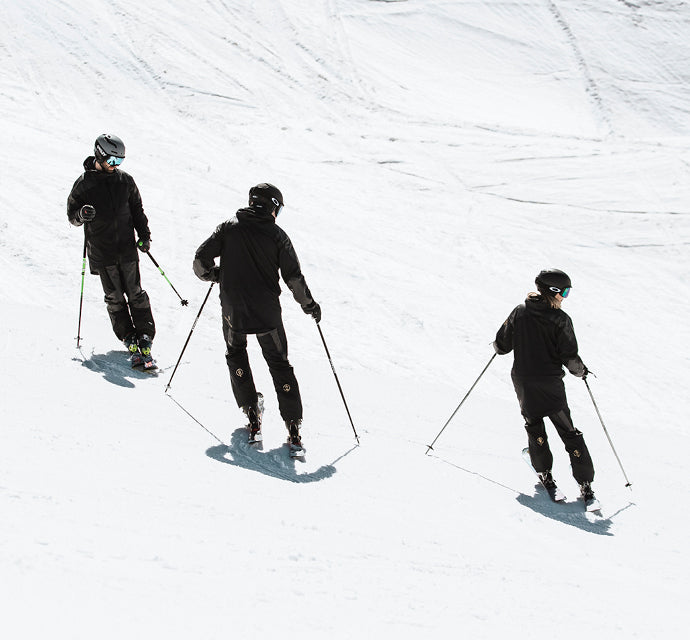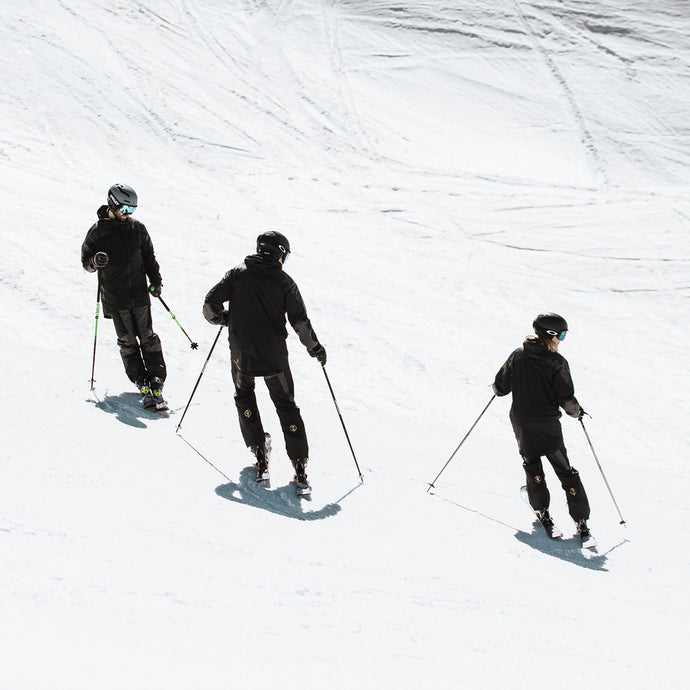 OP RONIN II KITLIST
Utilising our knowledge, previous experience, and ambassador input we tested the following ThruDark Developments in the most extreme conditions. This is to allow us to develop the next generation of technical outdoor clothing.

In addition to our Ronin range testing we also tested our current product range in the elements - shop here.
Shop All
OP Rōnin II
GROUND BRIEF
LOCATION - MORZINE - 46°11'27"N 6°46'30"E

Morzine is dominated by chalets spread across a river gorge, bordered by partially wooded slopes allowing skiing in poor weather conditions. Situated at a base altitude of 1000 m, it is one of the most northerly of the French Alpine resorts, and benefits from the Mont Blanc microclimate. The locality enjoys panoramic mountain views and modern ski facilities, as well as hotels and restaurants in the town itself. Morzine terrain varies from long, wide tree-lined slopes in Morzine itself, a snow park in Avoriaz and more challenging slopes situated in Mont Cherry and Chamossiere.

Population: 2,870 Altitude: 1000m - 2466 (Avoriaz) Airport: Geneva (78.2km) Hospital: Cluses (12km) and Thonon (35km)

WEATHER
March is considered the best month of the ski season in Morzine receiving the highest amount of snowfall in the whole year.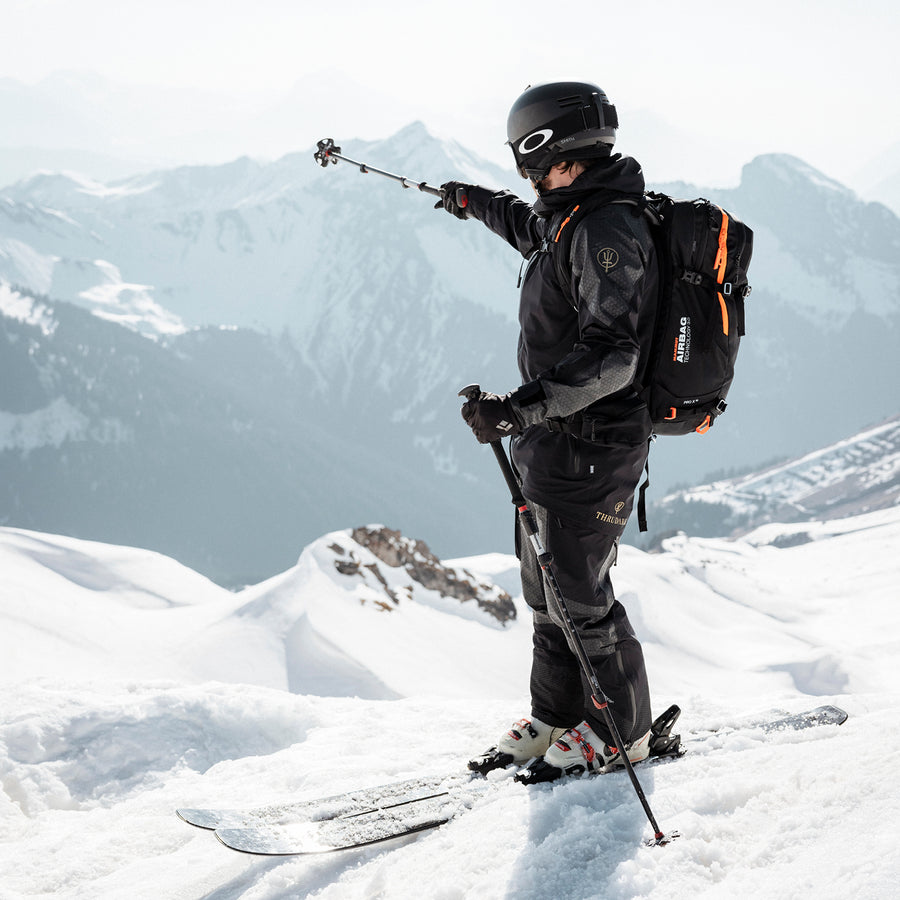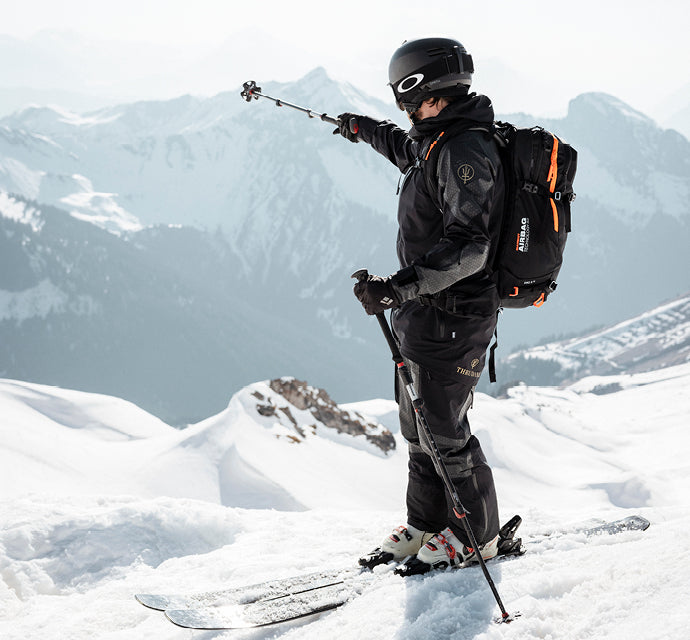 "The technicalities and the style are next level. Epic trip away with the ThruDark team, testing the RŌnin snow range. I was super impressed and blown away with the products - I'm hyped for the drop later this year."
Jamie Nicholls - 2 x Olympic Snowboarder
OP Rōnin II
MISSION
"It is our mission to test the Ronin Snow Performance Outerwear in order to demonstrate the capabilities of the equipment."

MAIN EFFORT: It is our main effort to create a short film to showcase the function and aesthetics of the products in the Ronin Alpine Sports Range.


EXECUTION
CONCEPT OF OPERATIONS:
Operation to be conducted between the 20th and 26th of March 2022.
ThruDark will travel as a team to the French Alps in order to establish a base of operations for testing the equipment in a spectrum of suitable terrains and environments.
Testing is to be documented in video and photography formats in order to prove and showcase the equipment's capabilities for the end consumer.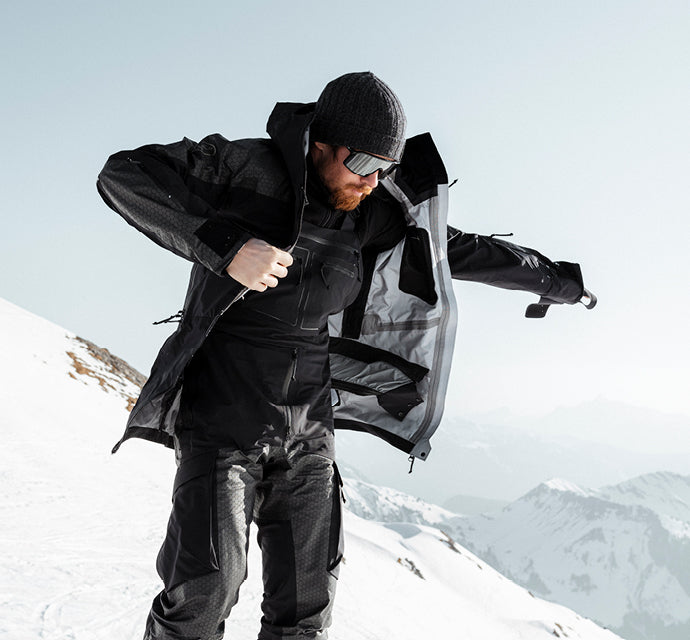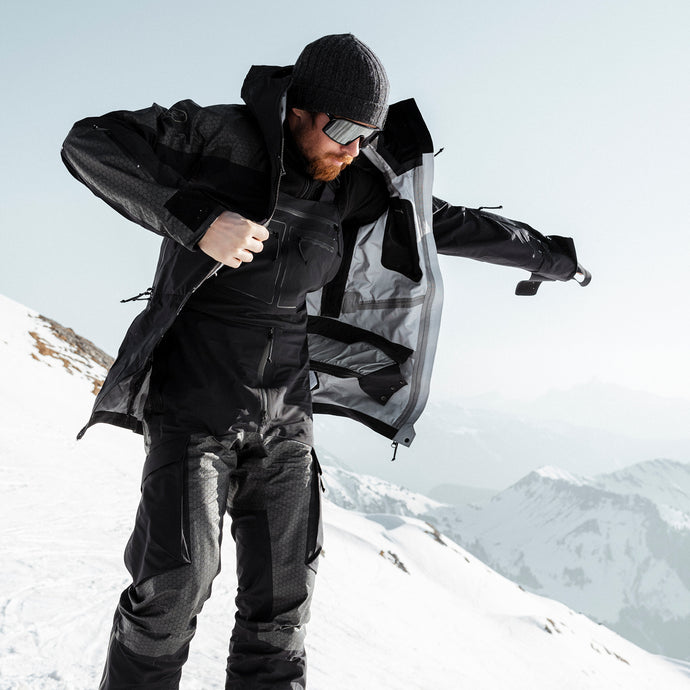 OP Rōnin II
DAYS 1 -3
DAY 1: SUNDAY 20th March 2022

A.M:
• Insertion and arrival • Individual Kit Prep

P.M:
• Kit Prep Shots • Team Brief • Tasks • Shot List • Safety Brief

DAY 2: MONDAY 21st March 2022

A.M:
• Stash Park Tricks - Jamie Nicholls (Group 1)
• Off Piste Ridgeline Location Recce - Frankie & Macca (Group 2)

P.M:
• Tunnel Team Shots
• Stash Park - Night - Access Recce

DAY 3: TUESDAY 22nd March 2022

A.M:
0800 Brief - All Vehicles ALL kit to Avoriaz
• Jamie Nicholls Evo Turns - Stash with Group 1
• Ski Team with Frankie & Macca - Coaching and Skiing (Group 2)

P.M:
RV 1500 Avoriaz Car Park: Macca and Frankie change to Rōnin kit. Jamie Nicholls Exfil • High Mountain / Freeride Night Shoot (Group 2)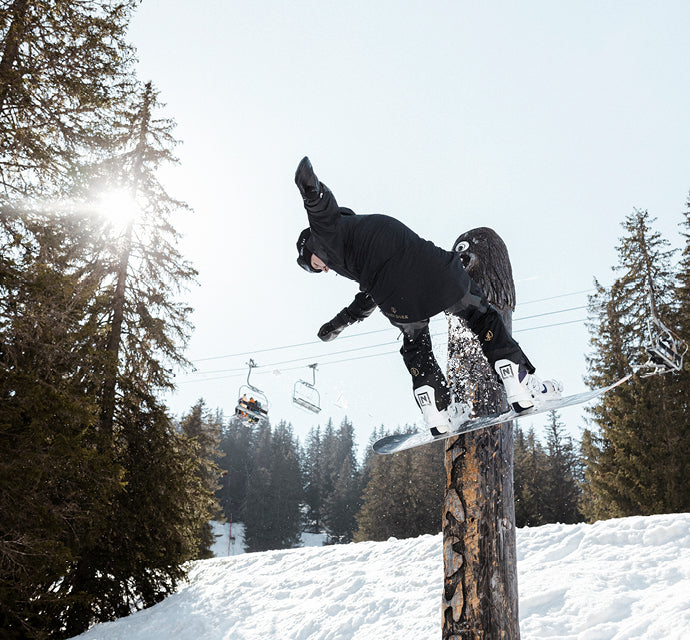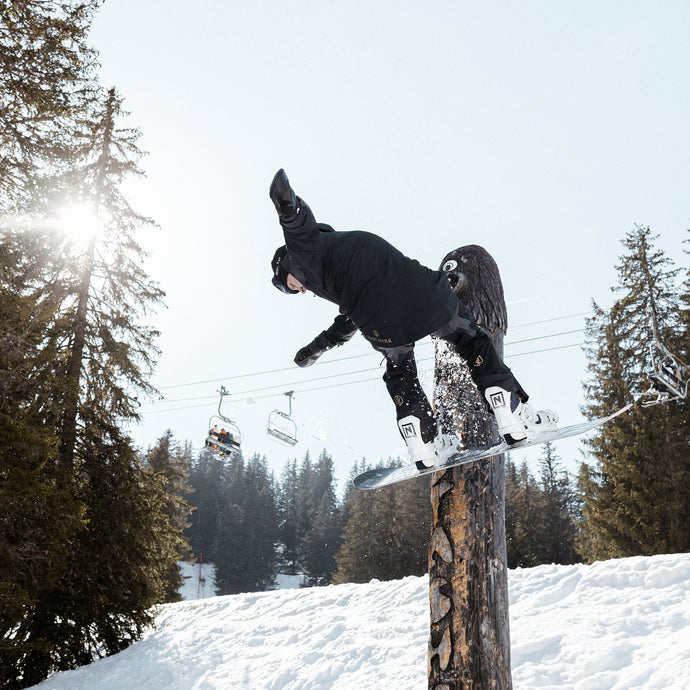 OP Rōnin II
days 4 - 5
DAY 4: WEDNESDAY 23rd March 2022

A.M: Piste Carving (Group 2) • Group 1 Recce for content capture locations, tree line photography and videography.

P.M: Ski Tour in Valley • Piste and Ski Tour Content
* Photography content capture Lil Stash Night shoot content capture.

DAY 5: THURSDAY 24th March 2022

A.M: Ski Tour Shoot (Group 1)• Drone and video

P.M: Night Piste Ski (Group 2)
- LandRover Defender Shoot (Group 1)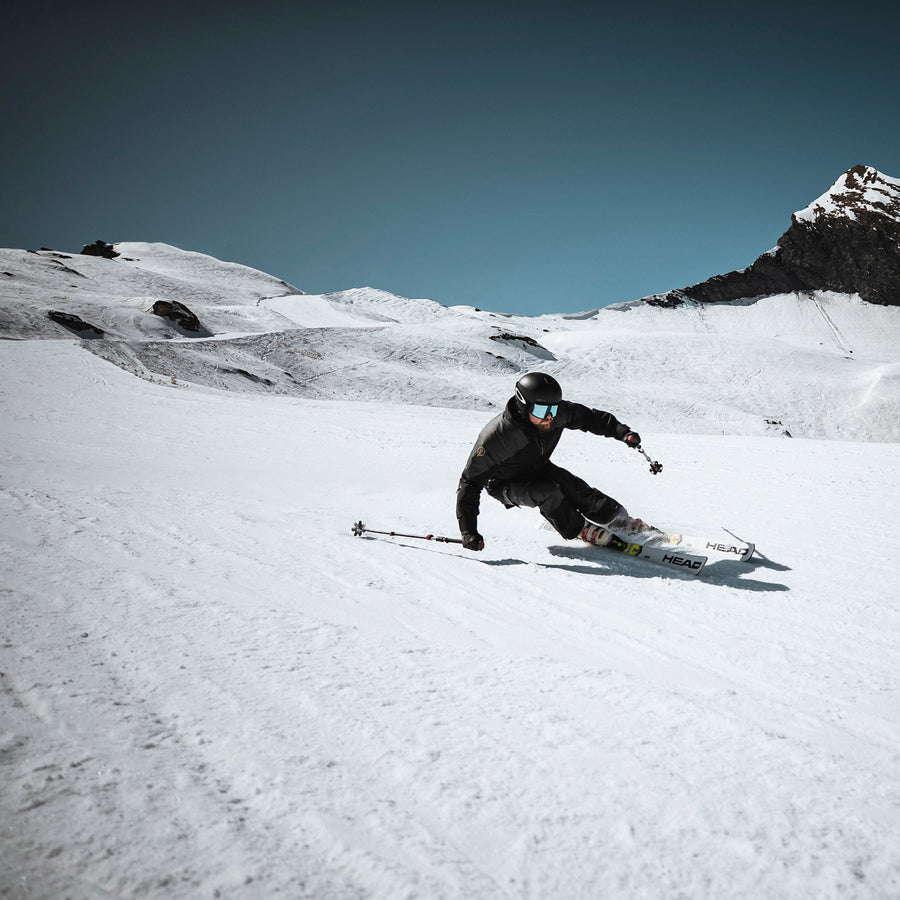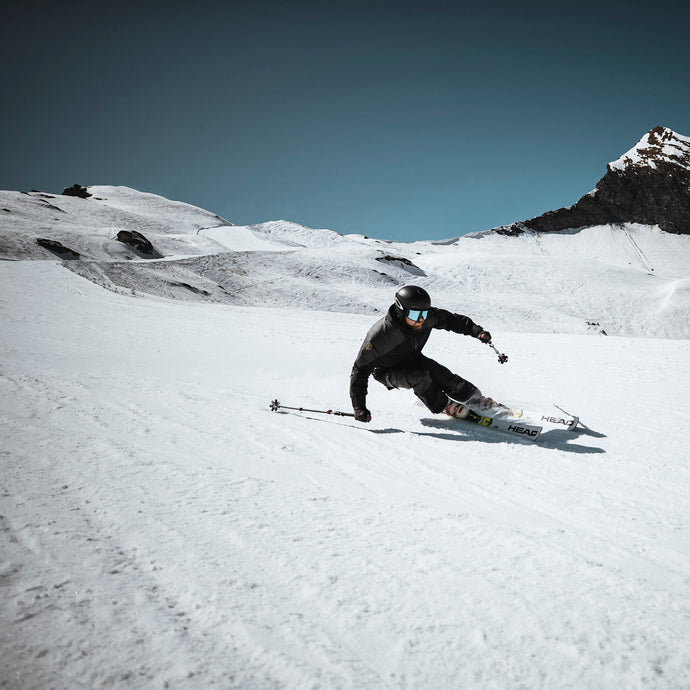 OP Rōnin II
days 6 - 7
DAY 6: FRIDAY 25th March 2022

A.M:
• Group 1 depart for Chamonix Alpine Shots • Group 2 in vehicles to Pleney lift in Morzine • Ski Recce of Les Gets area for shoot location (Day & Night) • Slope lifestyle shots

P.M:
• 1300 Return to Chalet • Re-brief for evening • Defender/Lifestyle Shoot • Evening Snowboard Ridgeline Shoot

DAY 7: SATURDAY 26th March 2022

A.M:
• Chamonix Alpine shoot evening and early morning (Group 1)
• Kit prep and de-service/pack
• Travel back to UK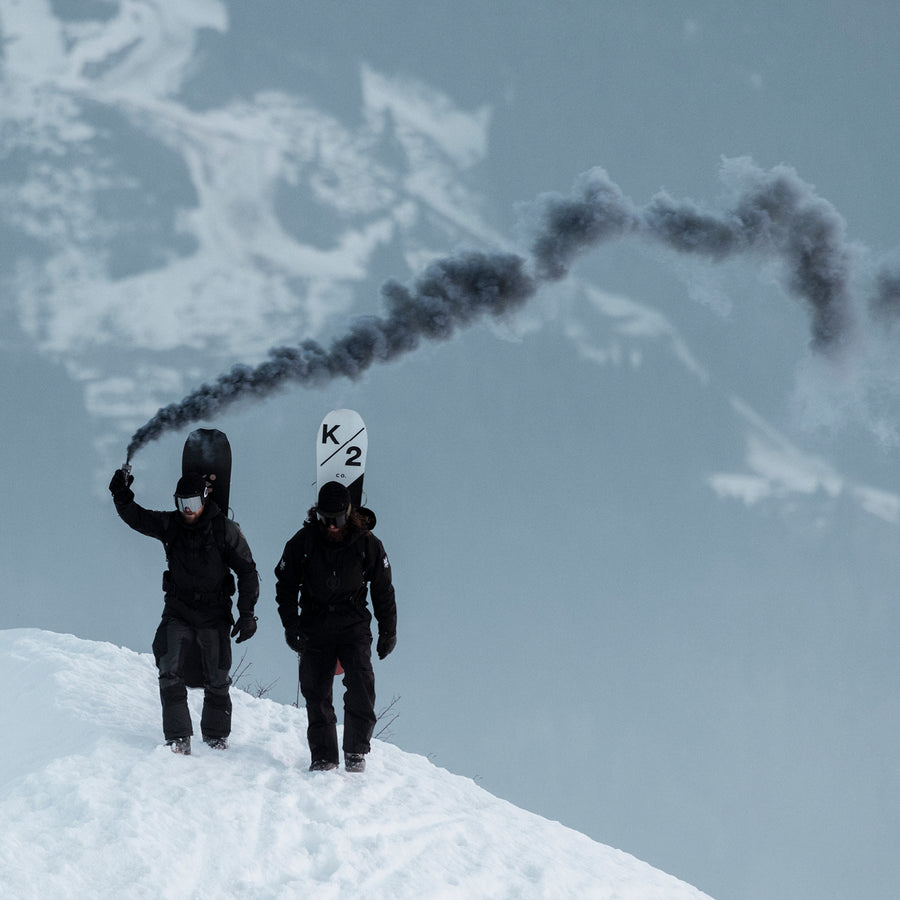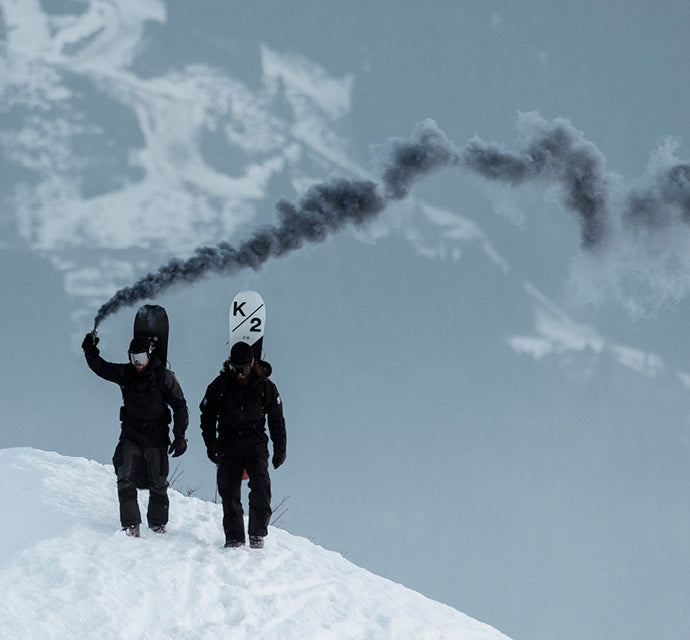 OP Rōnin II
SUMMARY
Real world testing is essential for all ThruDark Products. We're not happy until we know the Product is perfect. We'll make a few changes from here, but we're close to having something we're extremely proud of. Watch this space!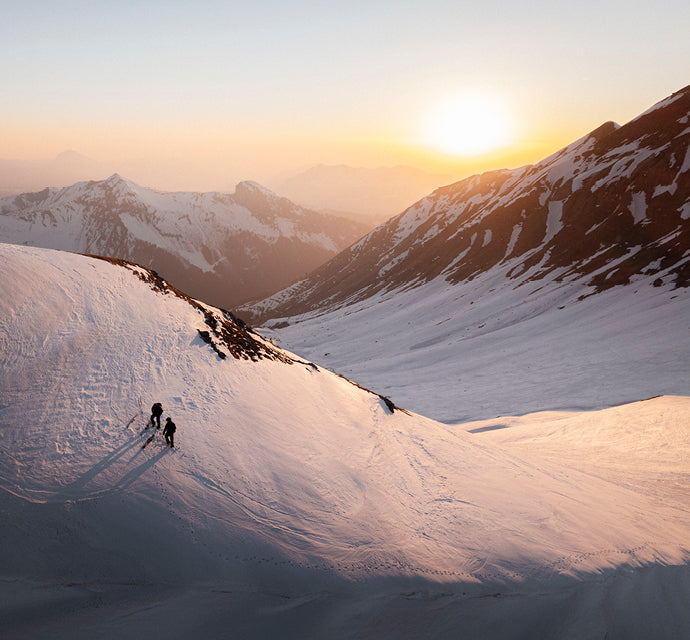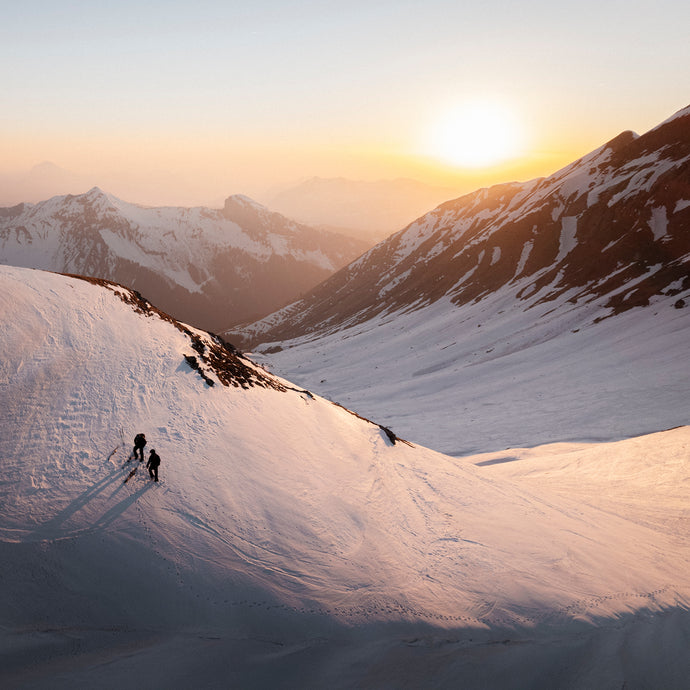 "OP Ronin was a coming together of a number of wandering elemental warriors. Individuals accustomed to hardship, to combating what Mother Nature throws at them by using, proving and testing weapons (clothing) that ThruDark developed over a period of time."
JASON FOX - THRUDARK AMBASSADOR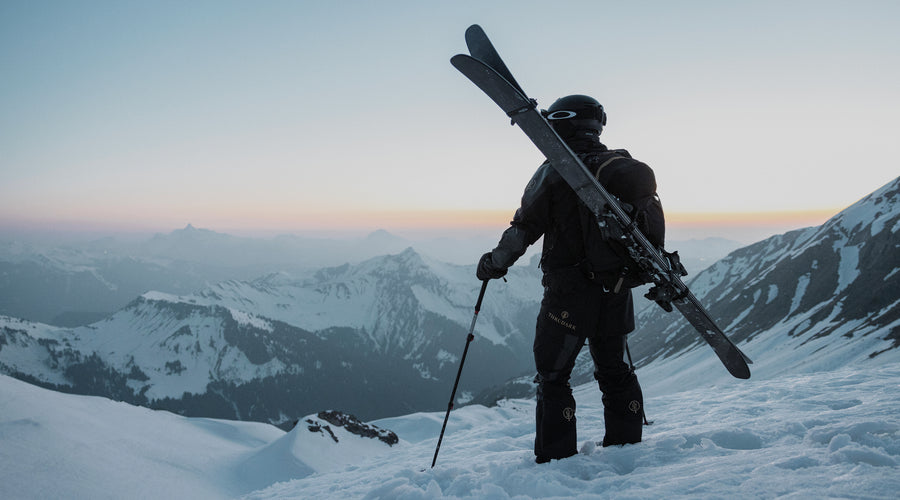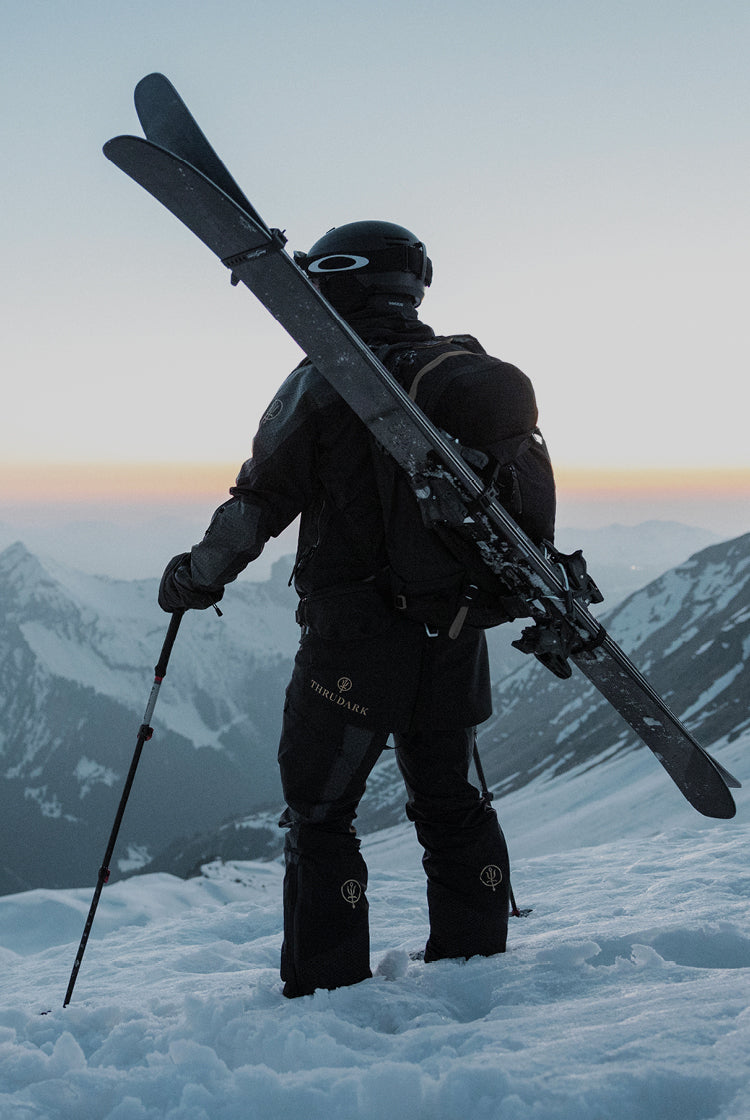 THIS IS THE WAY
Sign up to be the first to receive news about the release of the Rõnin Alpine Sports range.