THRUDARK TECHNOLOGIES DIVISION
DEVELOP | INTEGRATE | TEST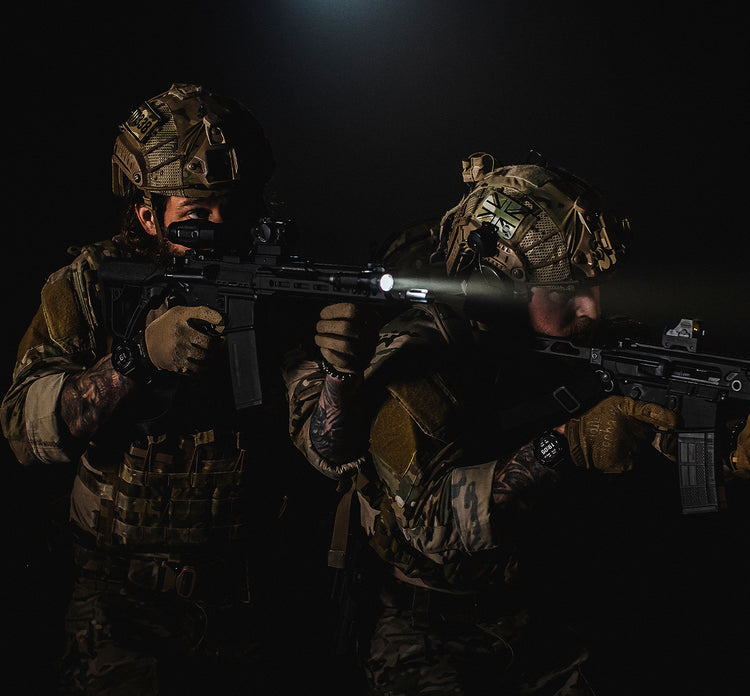 HERITAGE
"FROM DOOR KICKING TO FABRIC PULLING."
As UK Special Forces operators, we were equipped with the highest specification kit and clothing for the operation at hand. Our products are manufactured to the highest standards using a diverse range of world-leading fabrics that are continually tested and developed by ourselves and our close network of Operators around the globe.

We have operated and thrived in some of the world's most inhospitable environments. Our background gives us first-hand experience in developing our products for a broad spectrum of climates from extreme cold tundra, humid jungle to searing, arid desert.

Our background and experience working within arduous environments gives us a distinct advantage over our competitors. We are meticulous in the selection of the technologies and textiles used in the manufacturing of our products. Our hyper critical approach to the design and development of a products function means there is no compromise on performance.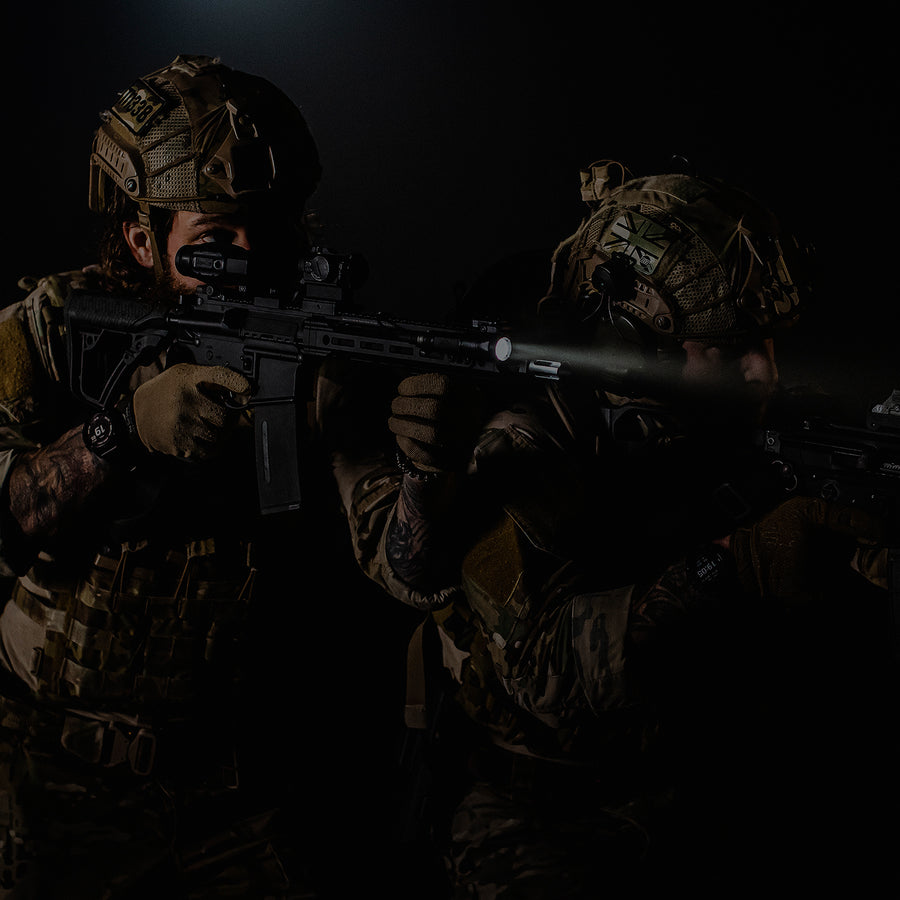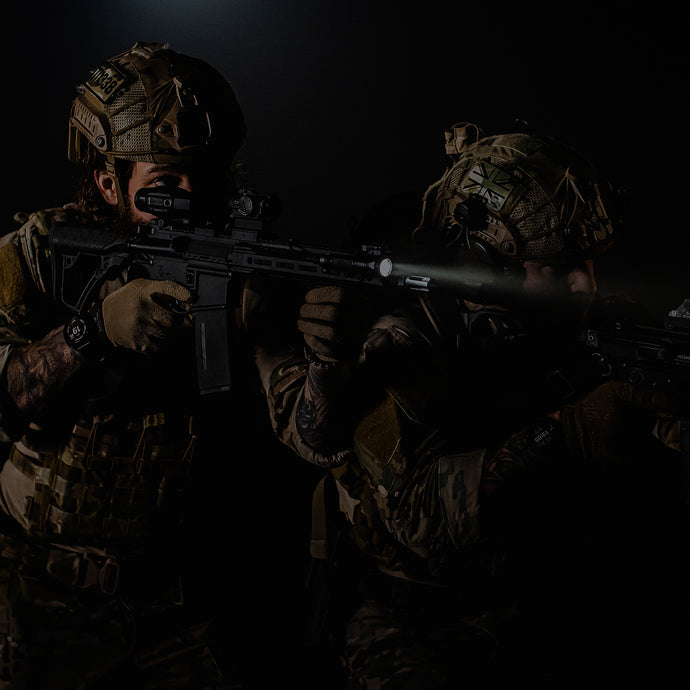 PERTEX®
QUANTUM PRO
Ultra thin water resistant coating to provide increased weather resistance for extreme conditions.

By combining a tightly woven face fabric with a microporous coating, Pertex® Quantum Pro delivers a very high level of water resistance whilst remaining lightweight, soft and breathable. The increased weather resistance and durable construction means these fabrics are ideal for use in cold or damp environments where keeping warm and dry is crucial.

– Highly water resistant

– Durable construction

– Maximises the thermal efficiency of insulation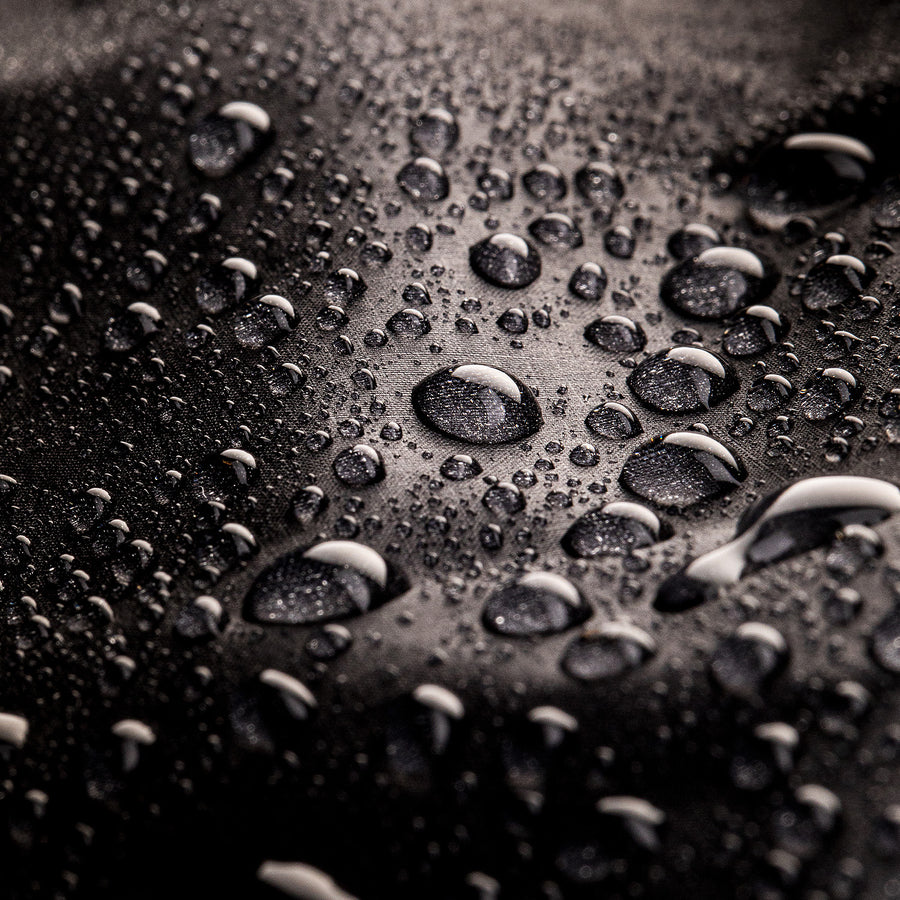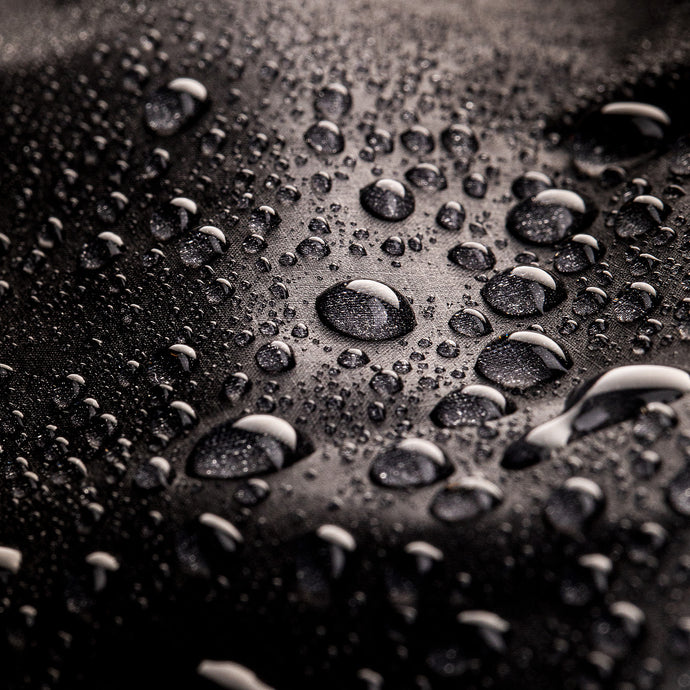 DYNEEMA®
A FIBRE 15 TIMES STRONGER THAN STEEL
Dyneema® is the trade name given to fibers made with high molecular weight polyethylene. Its properties, such as its strength, lightness, versatility and resistance to chemical and abrasive, agents, make it an ideal yarn for high performance technical fabrics.

Dyneema® brand has become a benchmark yarn for this type of fibers, lighter than any other similar yarn on the market and being constantly improved through R&D.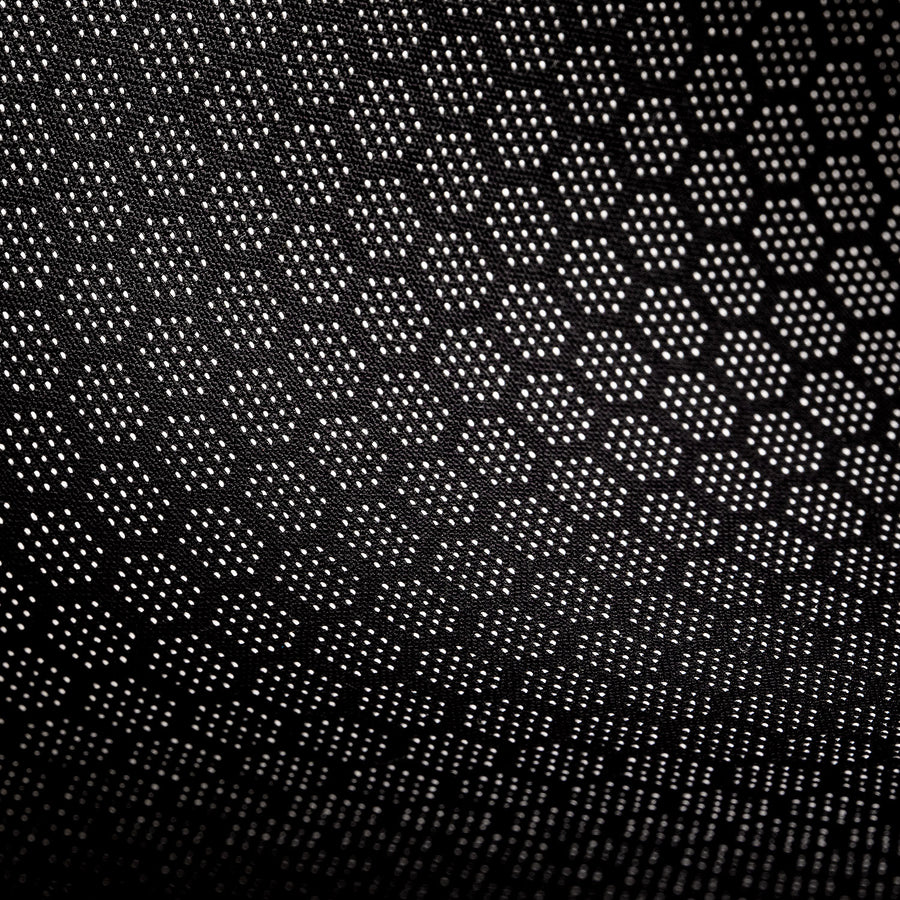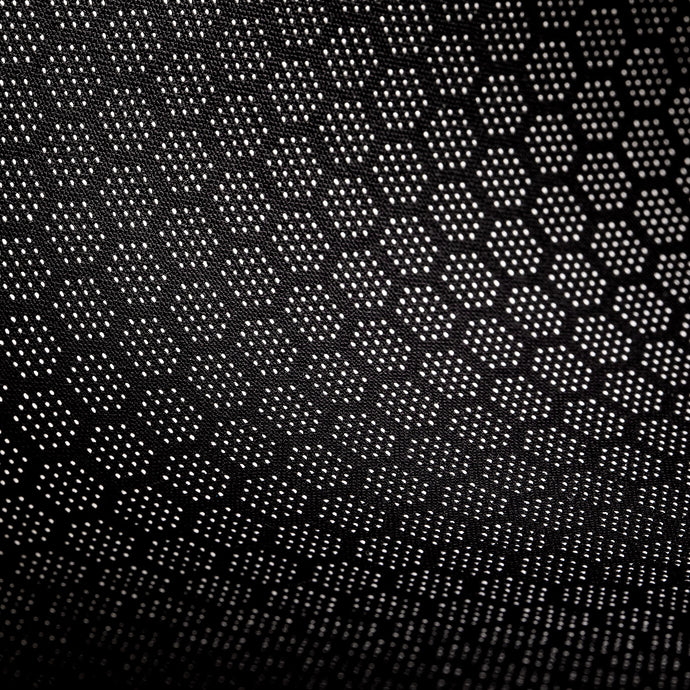 SCHOELLER®
C_CHANGE® & COLDBLACK®
Our 3-layer waterproof ripstop from Schoeller®, featuring c_change® membrane adapts to ambient conditions. Fabric fibres open up allowing excess heat and moisture to escape to the outside air, but at times of low activity remain closed keeping heat close to the body.

At higher temperatures or during sports activities, the polymer structure of the c_change® membrane opens in response to the correspondingly intense moisture development. Excess heat and moisture can escape to the outside air. In the cold, or at times of low activity, the membrane remains closed. As a result of the lower moisture development, the polymer structure contracts and keeps the heat close to the body. Shivering or chilling are effectively prevented.

Dark-colored textiles absorb both visible and invisible sunlight, meaning both heat and light. In all types of textiles, coldblack® reduces this absorption of thermal radiation. This function is particularly effective in the case of darker colours. The result is a noticeably better heat management.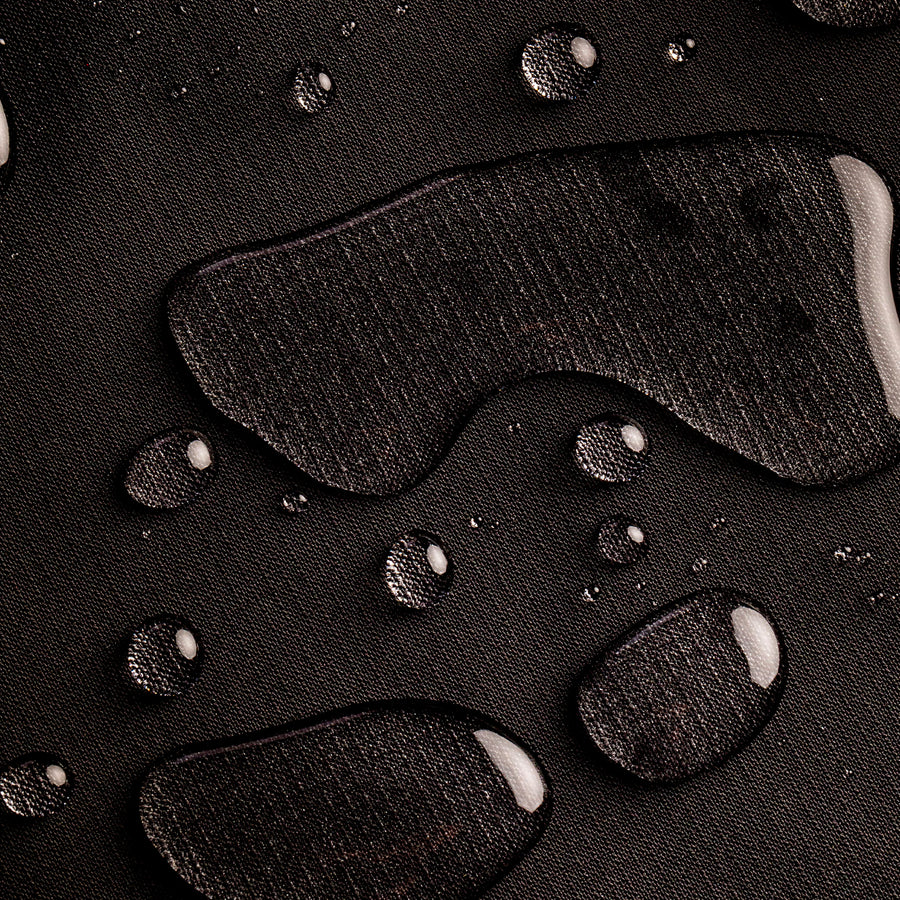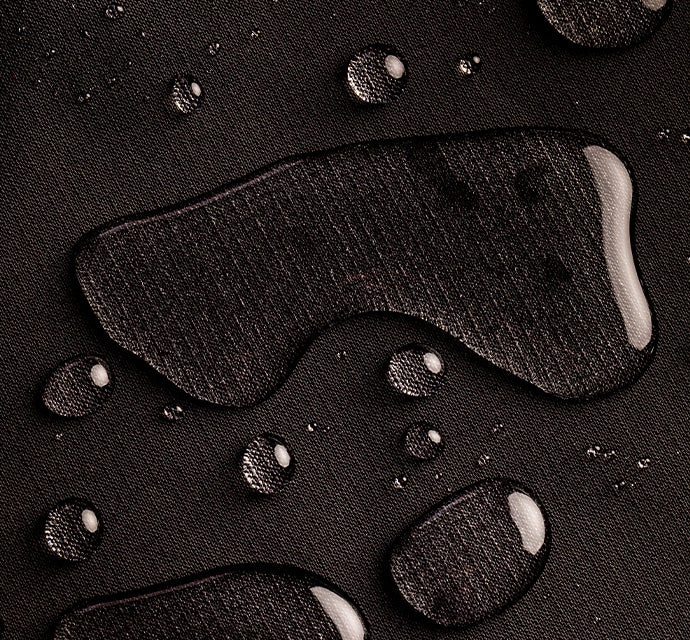 COHAESIVE™
THE COHAESIVE SYSTEM
The Cohæsive™ System embeds functional components into the fabric of a garment. It includes an engineered adhesive, tools and procedures to install the world's best cord management hardware. The cordlock redefined. Every detail has been scrutinised to provide the best experience for design teams, factories, and above all… the end user.

– Direct grip, easy one-handed adjustments

– Covertly installed components make the technology almost invisible

– Embedded components become as strong as the fabric around them