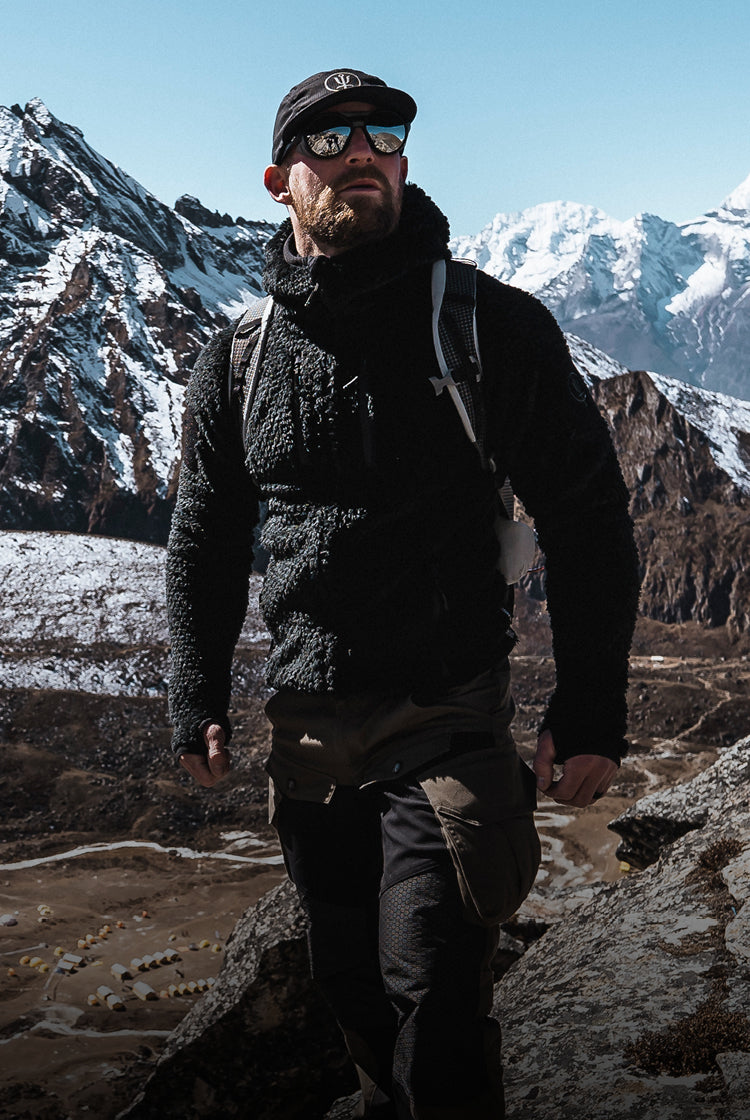 SEASONS CHANGE, SO SHOULD YOUR KIT
Adapt your loadout to this new seasonal theatre of war. Leave nothing to chance with our mid layers jackets and fleeces!
SEASONS CHANGE, SO SHOULD YOUR KIT.
An effective mid layer will make all the difference in winter conditions but in order to maximise performance, the layer needs to balance warmth and weight. Our selection of mid layers utilise the latest in synthetic fabric technology to best meet these competing needs.

The fabrics and designs you will find in this guide to winter mid layers are based on years of operating in hostile conditions within UK Special Forces bolstered by leading expertise from the worlds of textile and product design. It is this synthesis of expertise, where real world practice meets scientific precision, that creates some of the most flexible winter mid layers you will find.
Phalanx Fleece
THE ICONIC ONE
A lightweight, technical fleece optimised for layering beneath a hard-shell outer such as the Raid or Zodiac Jacket. Polartec HighLoft fleece fabric keeps insulation close to the body's core without overheating in what can still be a mild time of year.

Weighing just 575g, the Phalanx Fleece maximises performance at minimal carry weight. This means it will fit easily into your expedition packing when rolled up into its own hood, giving you a dependable mission staple that you won't notice – until you put it on.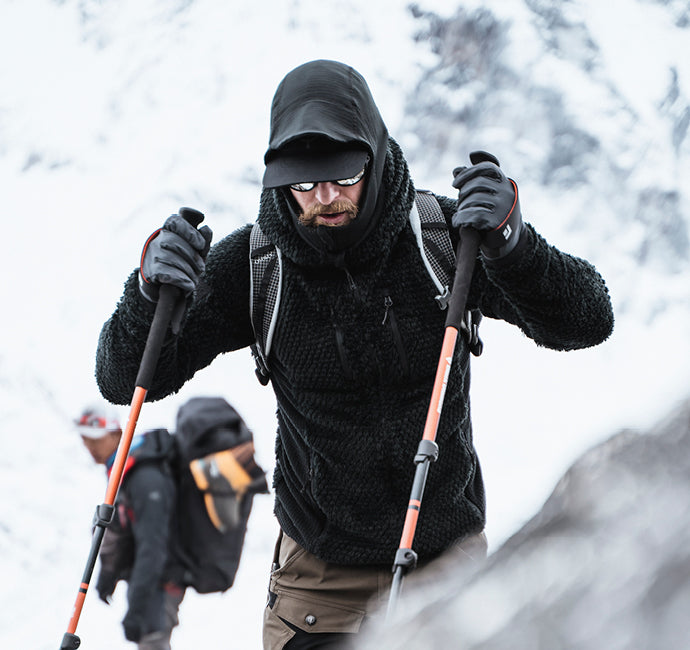 MANTRA FLEECE
THE CLASSIC
A synthetic, modern re-design of the traditional sherpa fleece. Combining the benefits of synthetic fleece fabric, with improved weight to warmth ratio and anti-pilling technology, the Mantra Fleece is your ideal companion as the nights draw in.

Light enough to be worn as a mid-layer under a hard-shell outer but windproof enough to be worn on its own as an outer itself. As with any mantra, this fleece will be with you everywhere you go as the temperature begins to plummet.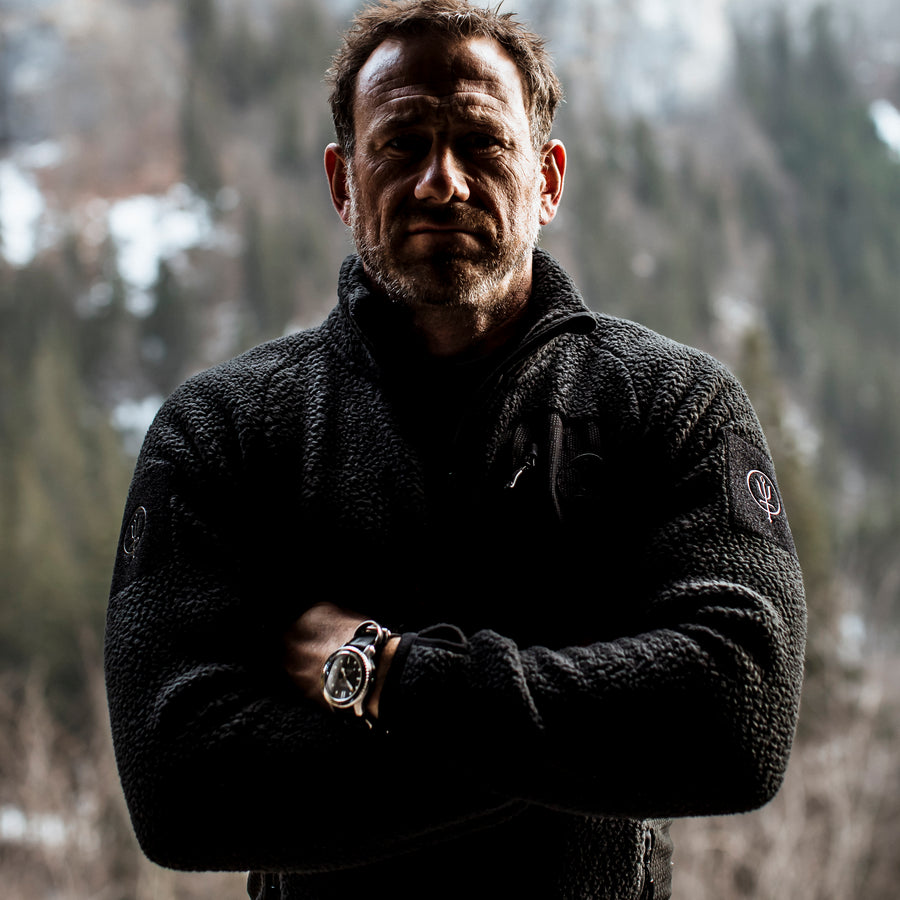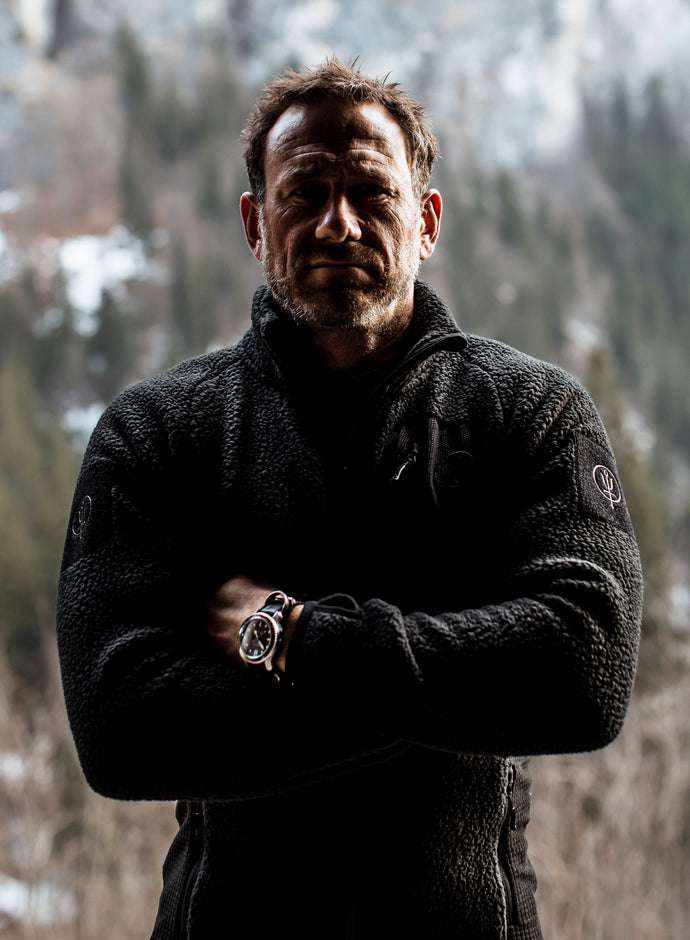 "Flexibility means having a fundamental ability to relate to any new environment and excel in it. Instead of fighting it, you greet it with open arms and observe it; instead of criticising it, you caress it and understand it; instead of ignoring it, you make it yours and be one with it."
- The Art of War
Prepare to Engage
Engage Jacket
The all-round, synthetic down jacket that will see you through Winter. Featuring a rip-stop and water-resistant Pertex shell encasing leading Primaloft synthetic down fill. The Engage is a durable go-to that is light enough to pack into any expedition loadout.

The Jacket works well as a mid-layer under a waterproof hard shell such as the Raid Jacket but is also fully capable as an outer layer on its own, with its storm-peaked hood offering total protection from the elements.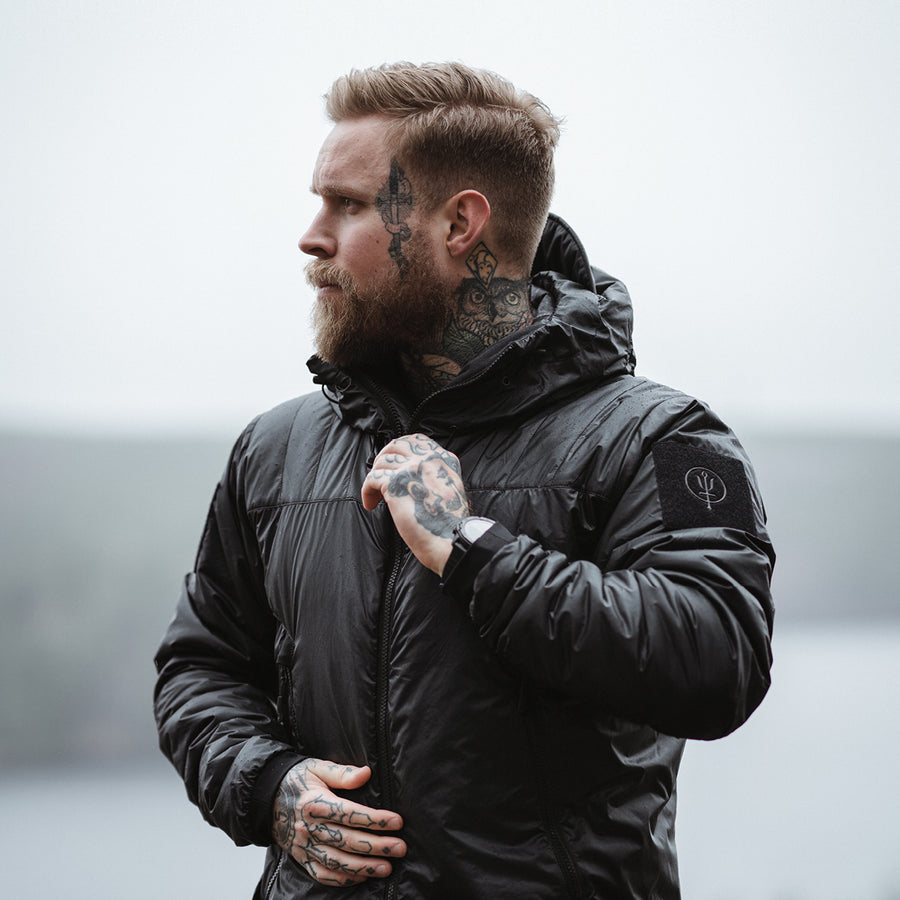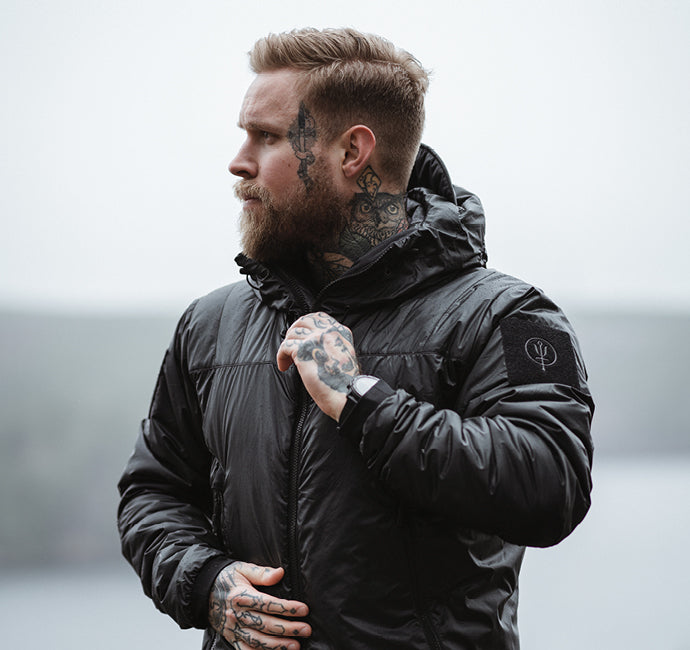 Mid Layers
Know yourself and know your enemy, this is the key to victory. Specialised and innovative mid and fleece layers for every challenge, choose your weapon carefully.
Shop All
For Any Engagement
Hybrid Jacket
The Hybrid Jacket is the ultimate combination of aesthetics and functionality, a flexible addition to your armoury as seasons change. Reinforced Cordura®️ elbow pads with removable foam inserts and a foldaway storm collar extend protection from the elements. Battle tested external pockets provide room for mission essentials.

Branding with subtle ThruDark insignia and two inconspicuous colour variants makes for a garment that is just as sharp when dressing for your less demanding operations.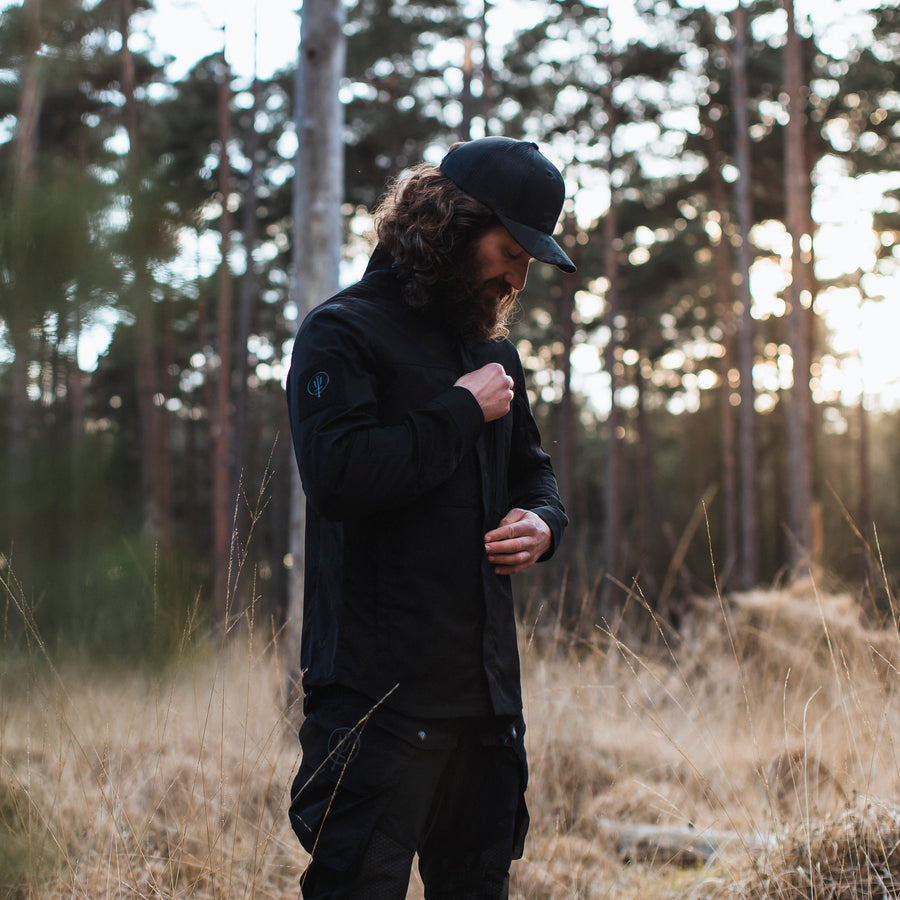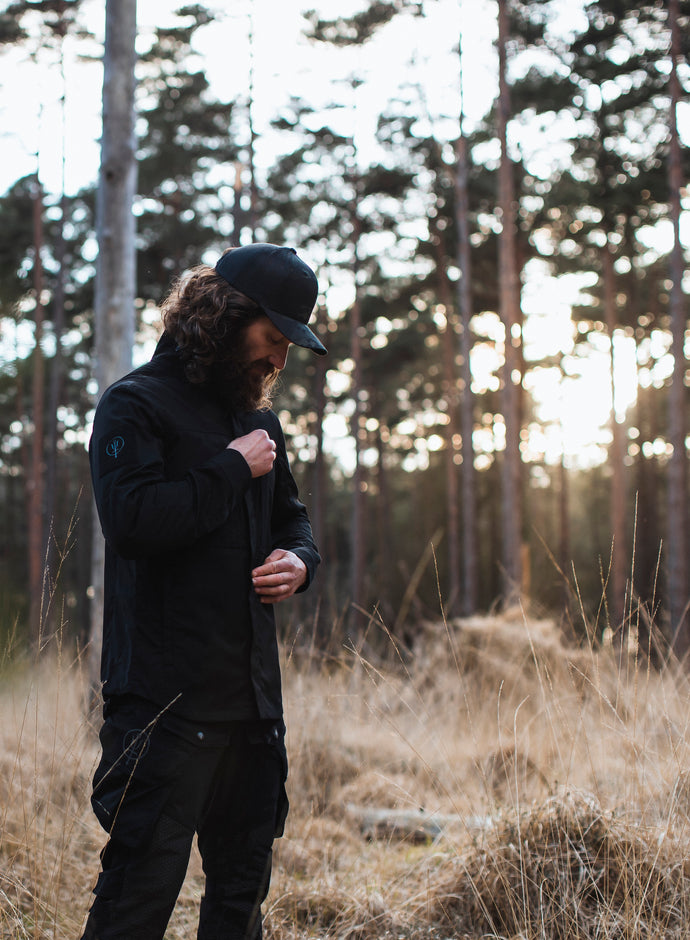 ECHELON JACKET
THE EXPEDITION STAPLE
An all-round performance mid-layer that should be your go-to for any expedition. Versatile four-way stretch fabric meets either military grade rip-stop or stronger-than-steel Dyneema fibres.

The ultimate combination of fit and function. Windproof, water resistant and reinforced against abrasion – do not leave home without it this Autumn.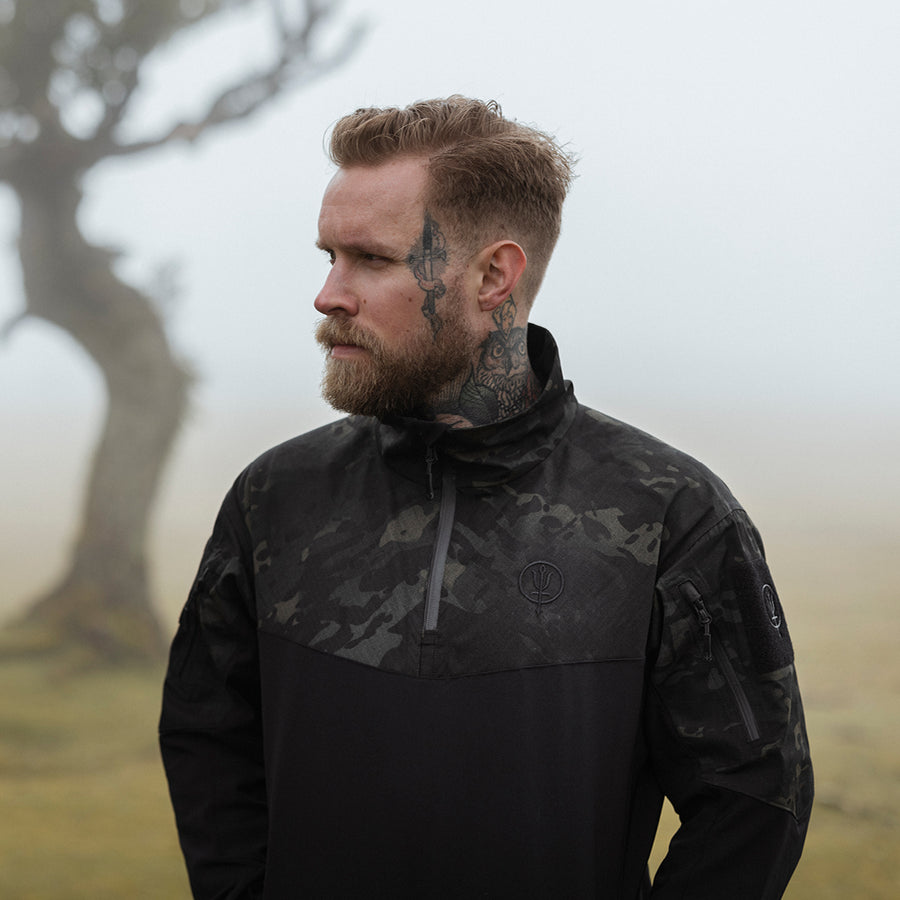 Essential Gear
Complete your kit
PREPARE TO ENGAGE COLDER CLIMATES
EXPEDITIONS DIVISION