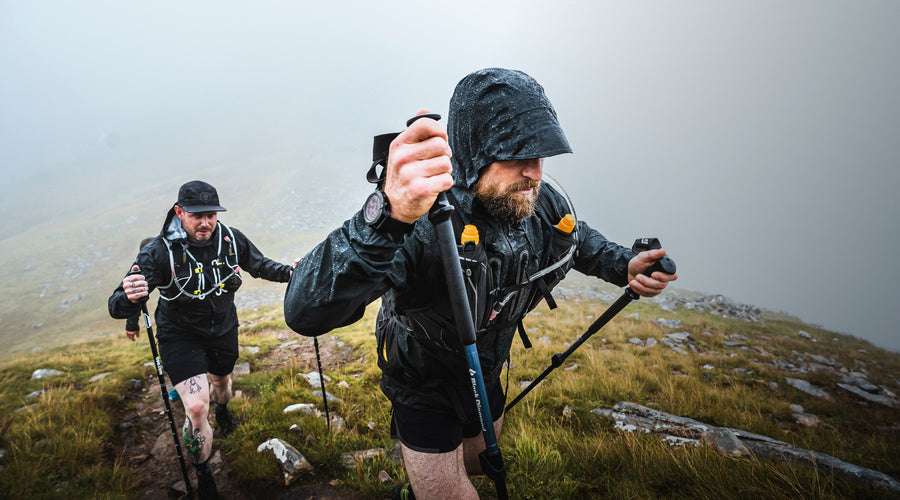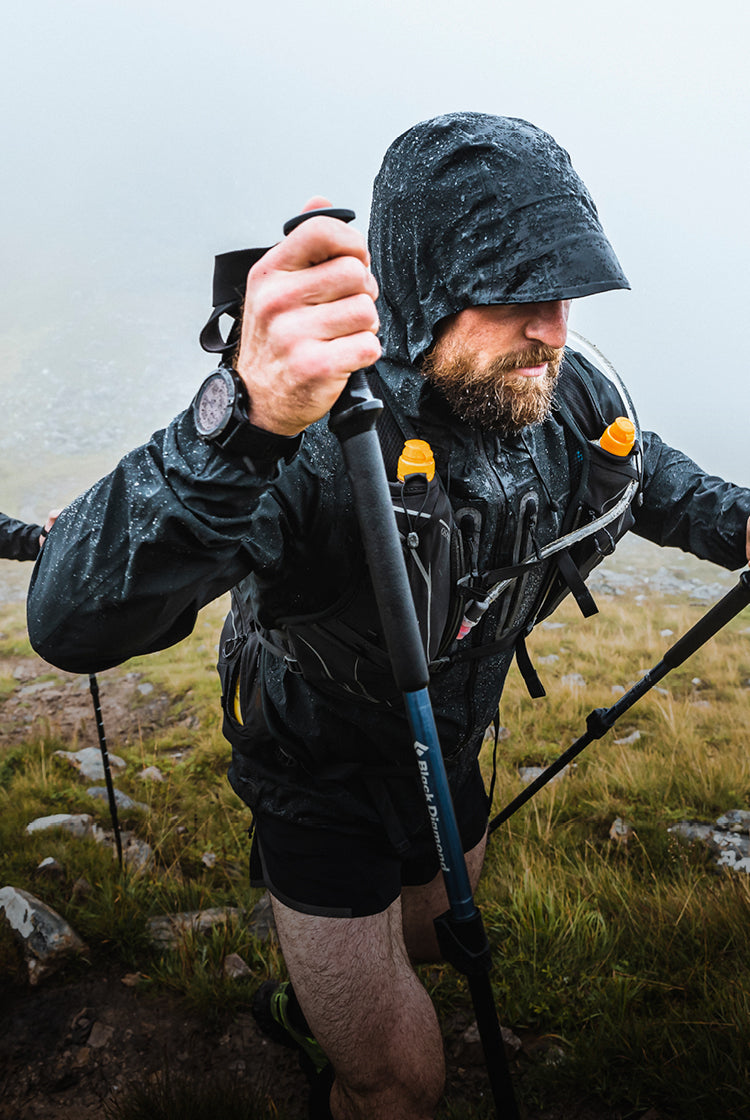 SEASONS CHANGE
SO SHOULD YOUR KIT
SEASONS CHANGE, SO SHOULD YOUR KIT.
No plan survives first contact. As daylight hours wane and Autumn winds howl, it will soon be time to adapt your loadout to this new seasonal theatre of war. Leave nothing to chance!

The unpredictable climate of Autumn demands an adaptable armoury capable of withstanding the sudden onslaught of wind and rain whilst preventing you from overheating in what can still be a mild time of year. The following layers will ensure you remain prepared for anything during nature's great state of flux.
GIVE YOURSELF A FIGHTING CHANCE
MELEE DOWN SHIRT
A lighter version of the classic ThruDark down insulated jacket. The Melee Jacket concentrates 750 fill of premium goose down within a streamlined silhouette. Channelling maximum warmth without the heavier, boxier fit of a Winter jacket.

Reinforced with revolutionary Dyneema fabric throughout the garment and a thick storm collar, the Melee Jacket ensures that no wind resistance is sacrificed in the transition from your heavier Winter jacket.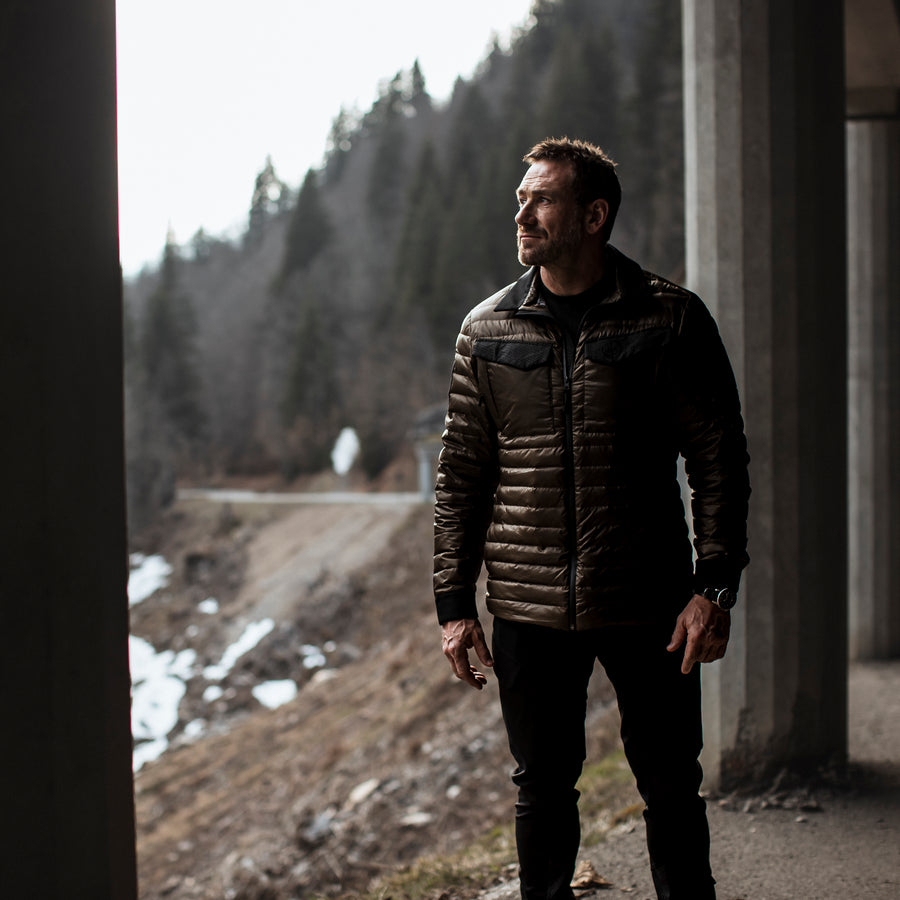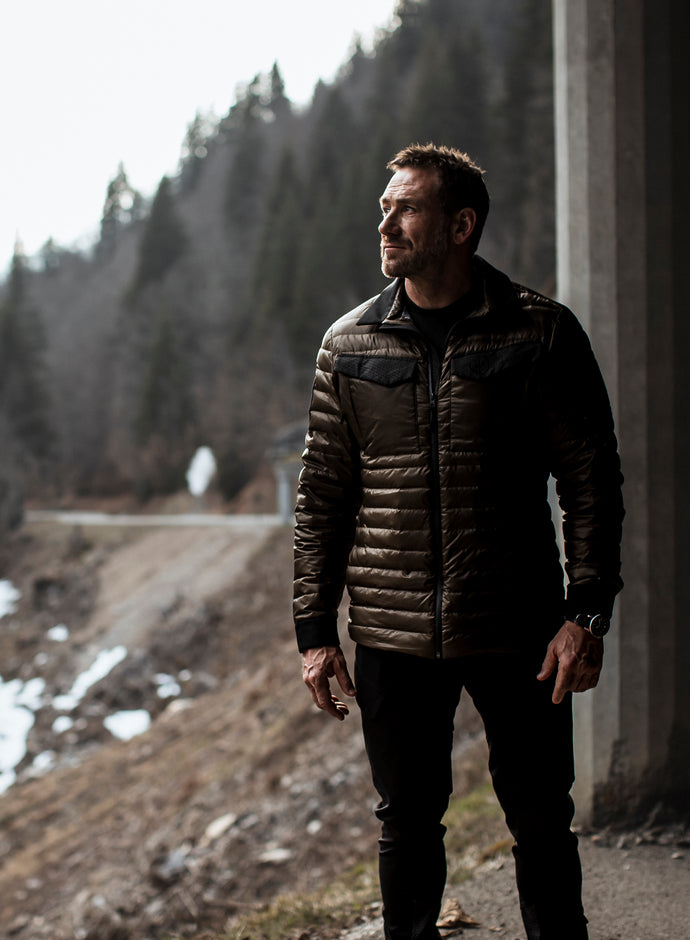 HEAD AND SHOULDERS ABOVE THE BEST
ECHELON JACKET
Similar in construction to the Zodiac, the Echelon Jacket combines flexibility with enhanced durability through cutting edge fabric technology. In this case, the four way stretch fabric is topped by a shoulder panel reinforced with either revolutionary Dyneema or hardened military-grade Multicam fabric.

Both variants guarantee a degree of wind-proofing and abrasion resistance for dynamic outdoor pursuits. A Spring essential, the Echelon Jacket shields the wearer without the need for a potentially more cumbersome insulated jacket.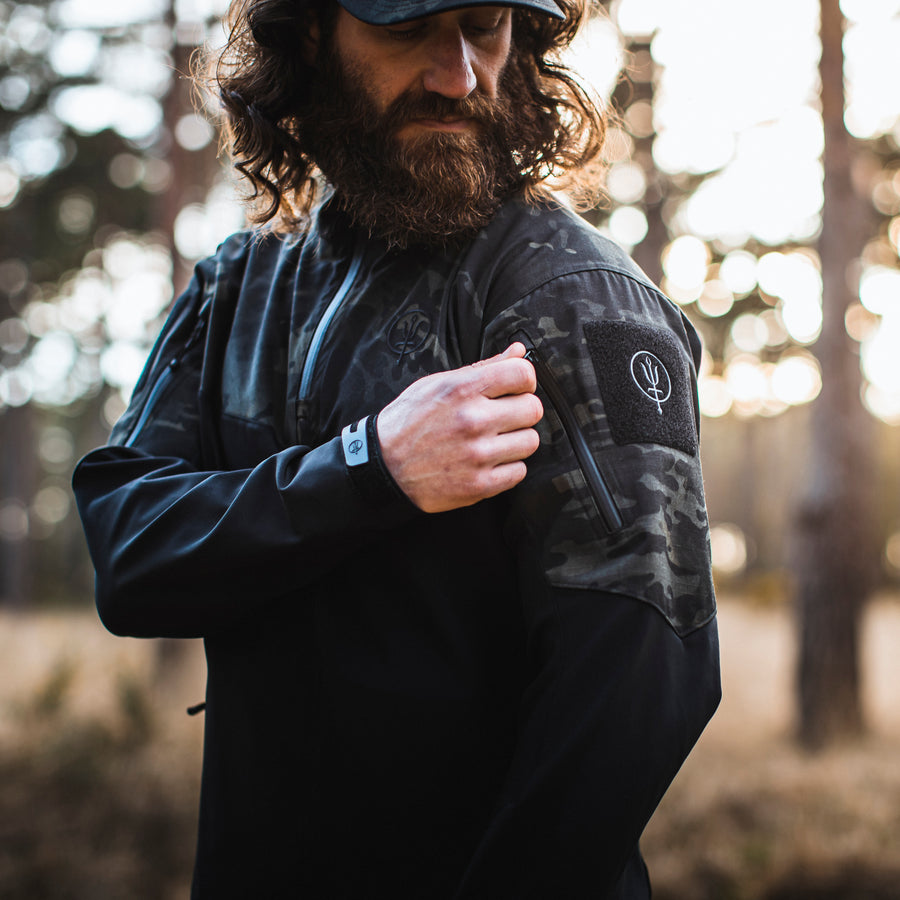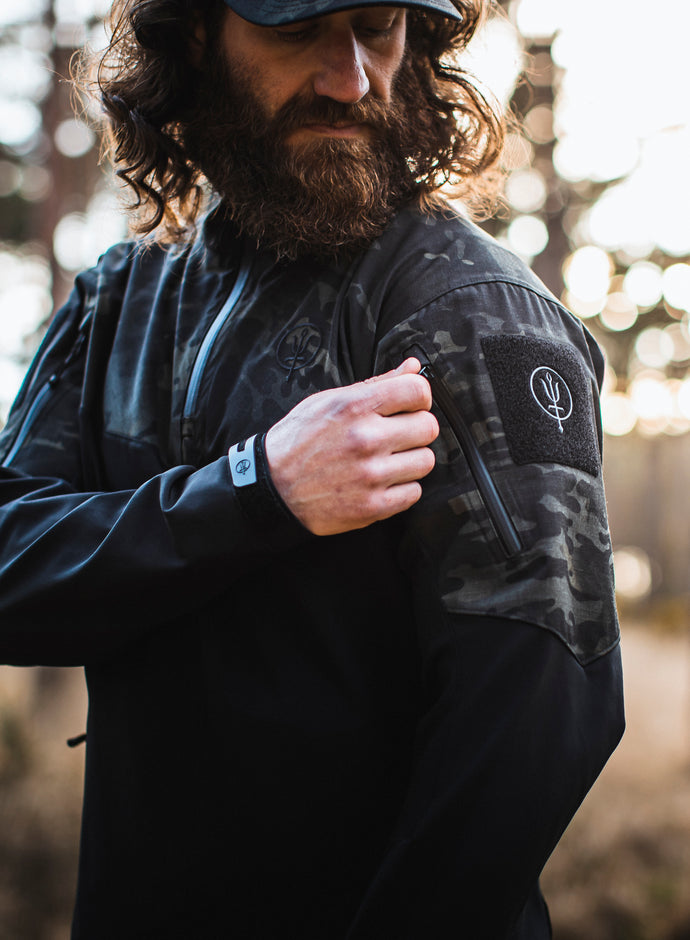 "Flexibility means having a fundamental ability to relate to any new environment and excel in it. Instead of fighting it, you greet it with open arms and observe it; instead of criticising it, you caress it and understand it; instead of ignoring it, you make it yours and be one with it."
The Art of War
For Any Engagement
Hybrid Jacket
The Hybrid Jacket is the ultimate combination of aesthetics and functionality, a flexible addition to your armoury as seasons change. Reinforced Cordura®️ elbow pads with removable foam inserts and a foldaway storm collar extend protection from the elements. Battle tested external pockets provide room for mission essentials.

Branding with subtle ThruDark insignia and two inconspicuous colour variants makes for a garment that is just as sharp when dressing for your less demanding operations.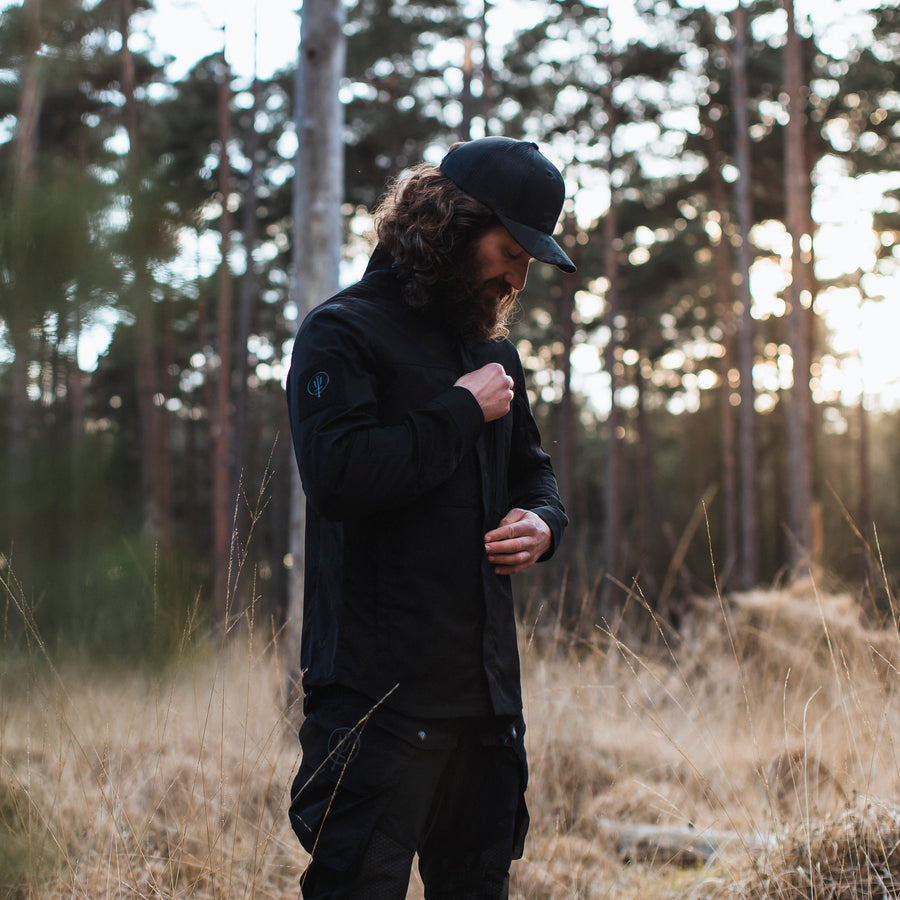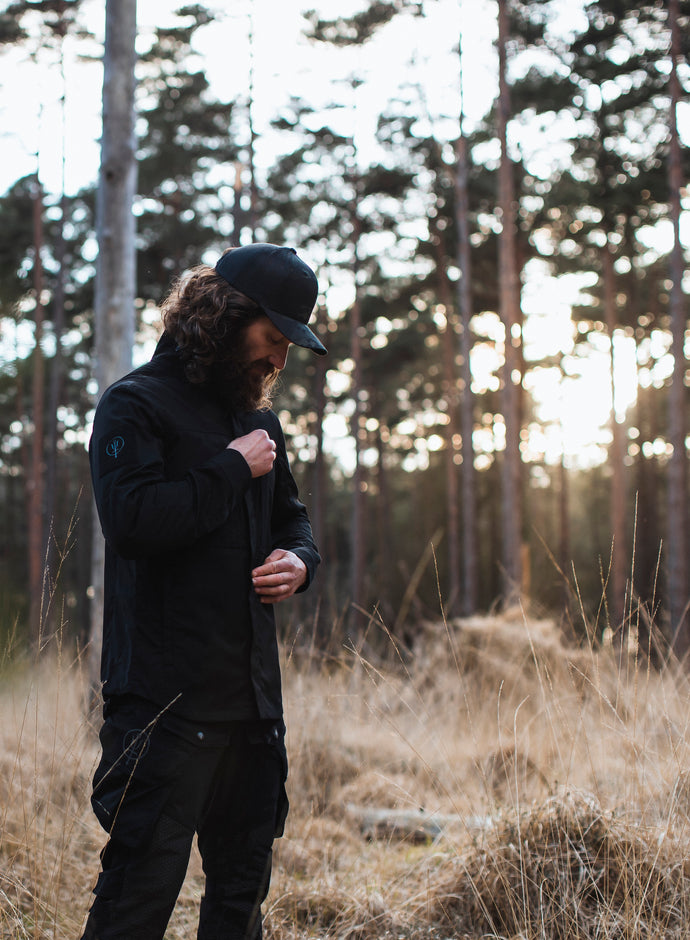 ENDEAVOUR THROUGH ADVERSITY
MANTRA FLEECE
The Mantra Fleece is a mid-layer designed to provide essential warmth for layering up in mid-low temperature environments making it suitable for mid-seasonal conditions. Heat emanating from the body is channelled into thermal air pockets engineered from precision knit polyester in order to keep you insulated when the temperature does plummet.

Thermal Pro™ technical fibre composition enhances thermoregulation and breathability whilst providing the added comfort needed to complement an outer shell jacket. External hand and chest pockets provide stowage for mission essential items and cuffed sleeves banish the cold from the length and breadth of the upper body.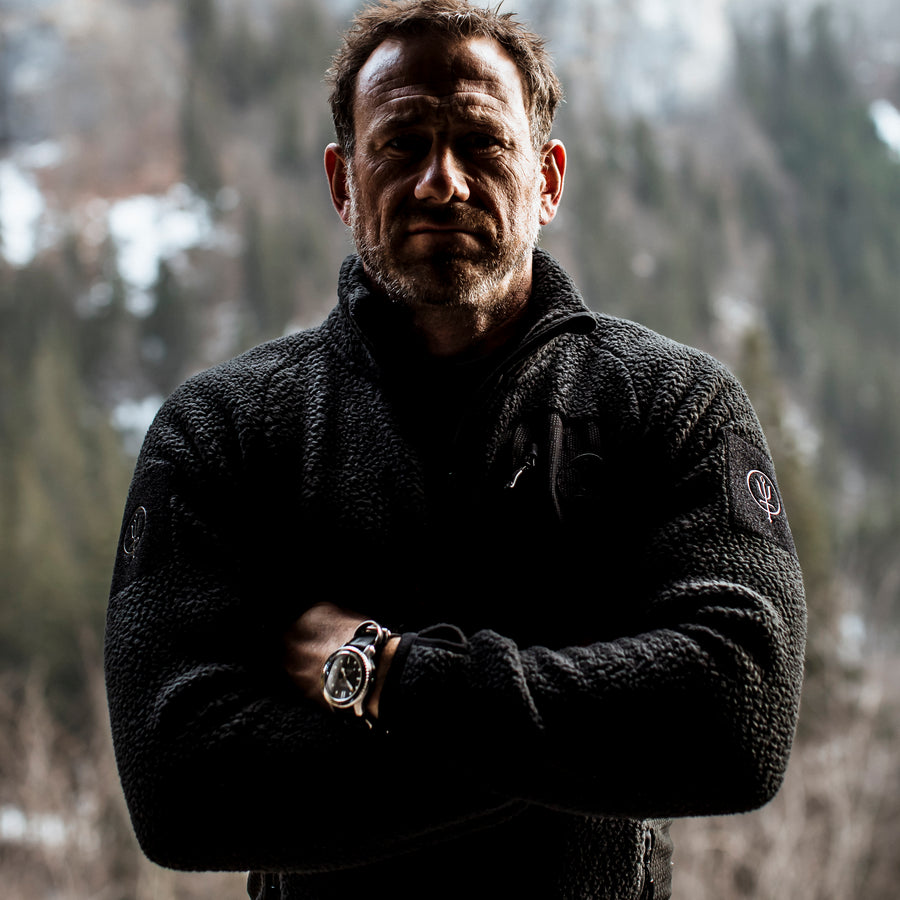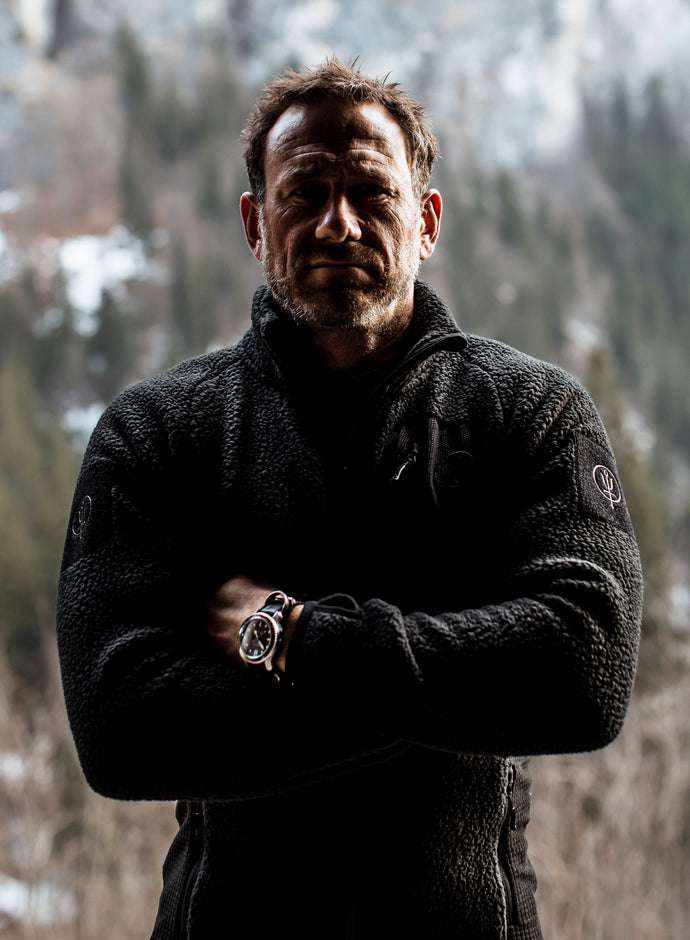 Essential Gear
Complete your kit
PREPARE TO ENGAGE WARMER CLIMATES
EXPEDITIONS DIVISION