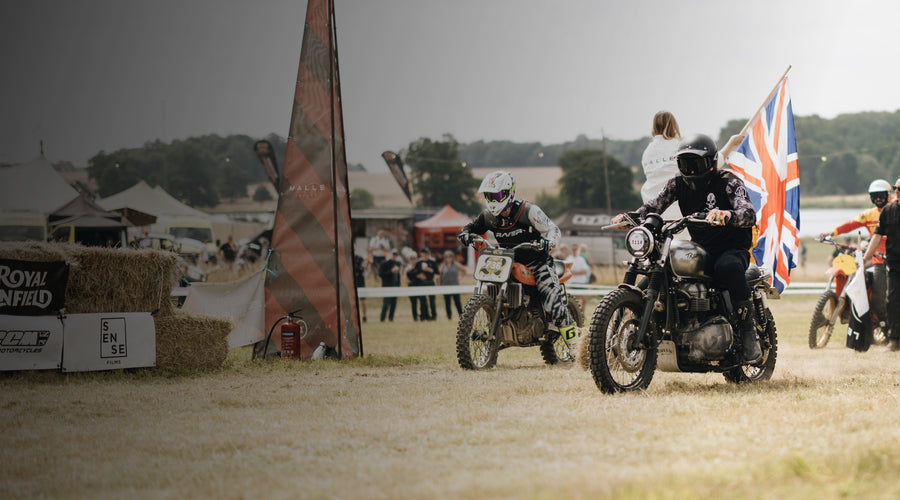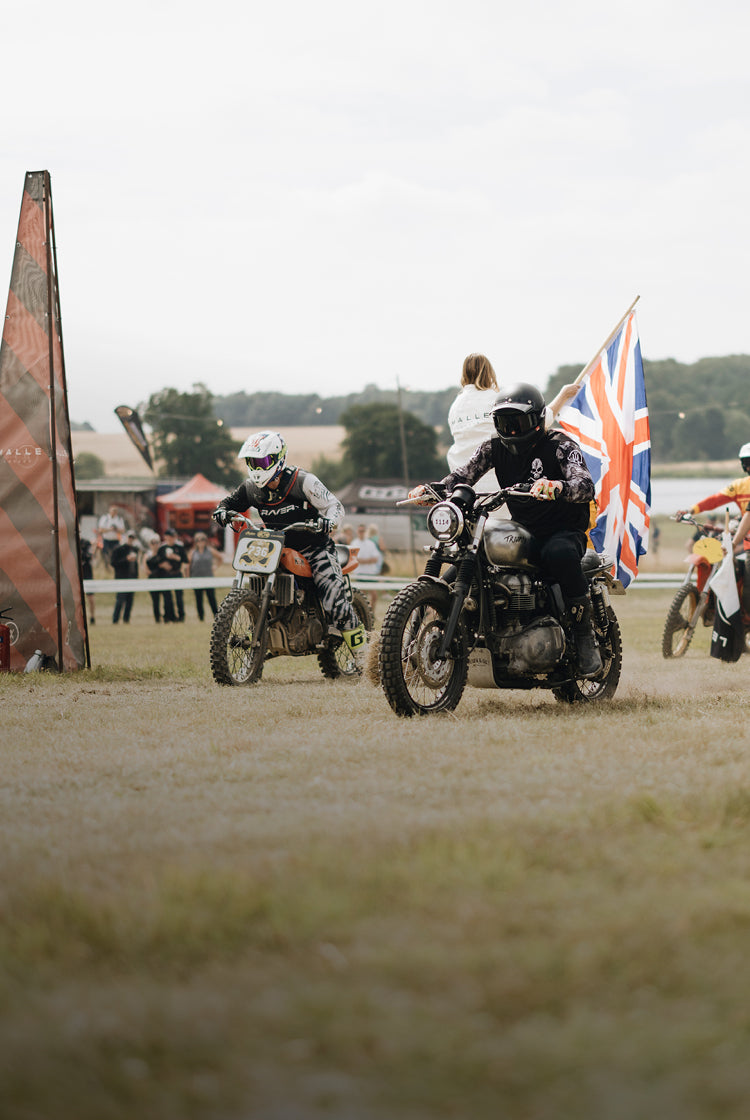 Malle Mile
The Malle Mile Festival, hailed as "the inappropriate" motorcycle race, sees a series of breakneck events took place over the weekend.
If ThruDark was to organise a festival, it wouldn't be worlds away from Malle London's 'Malle Mile': speed, adrenaline and the celebration of all things British.

The decadent authority of Grimsthorpe Castle, juxtaposed with the ragged carnage of scrambling motorbikes on the lawn below, sets a fitting scene for ThruDark's latest recon operation.
MALLE MILE
SITUATION
Over the course of the festival weekend, the ThruDark team put 'mobility' to the test for a possible new product range as well as scoping potential competitors and collaborators alike.

For support on this latest operation, the team called upon the expertise of Titch Cormack, former SBS operator and friend of the brand - also the new face of popular BBC television show 'Speedshop'.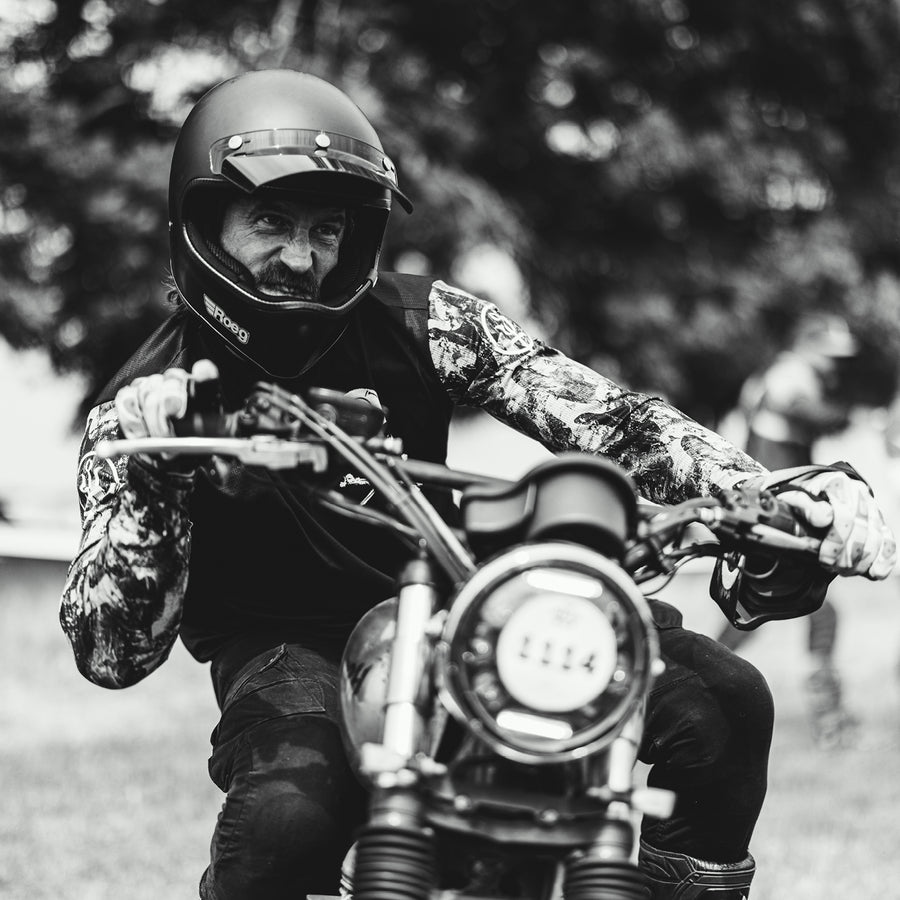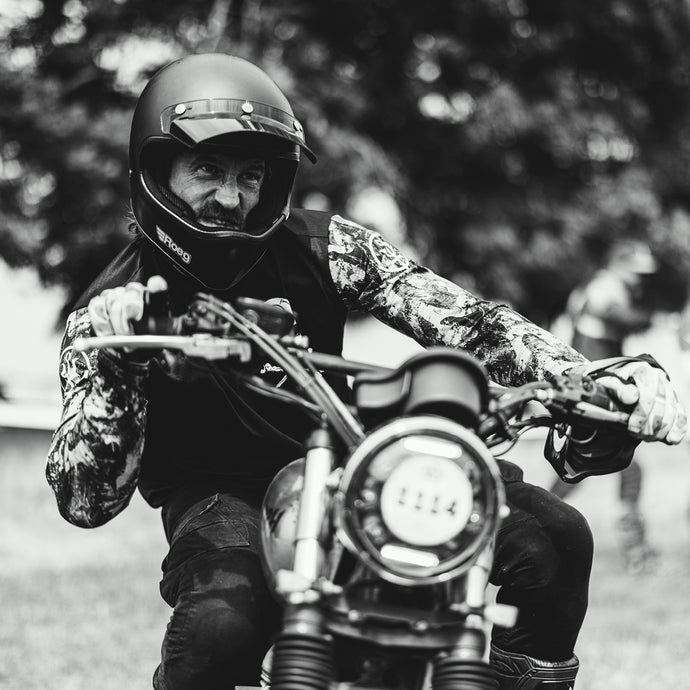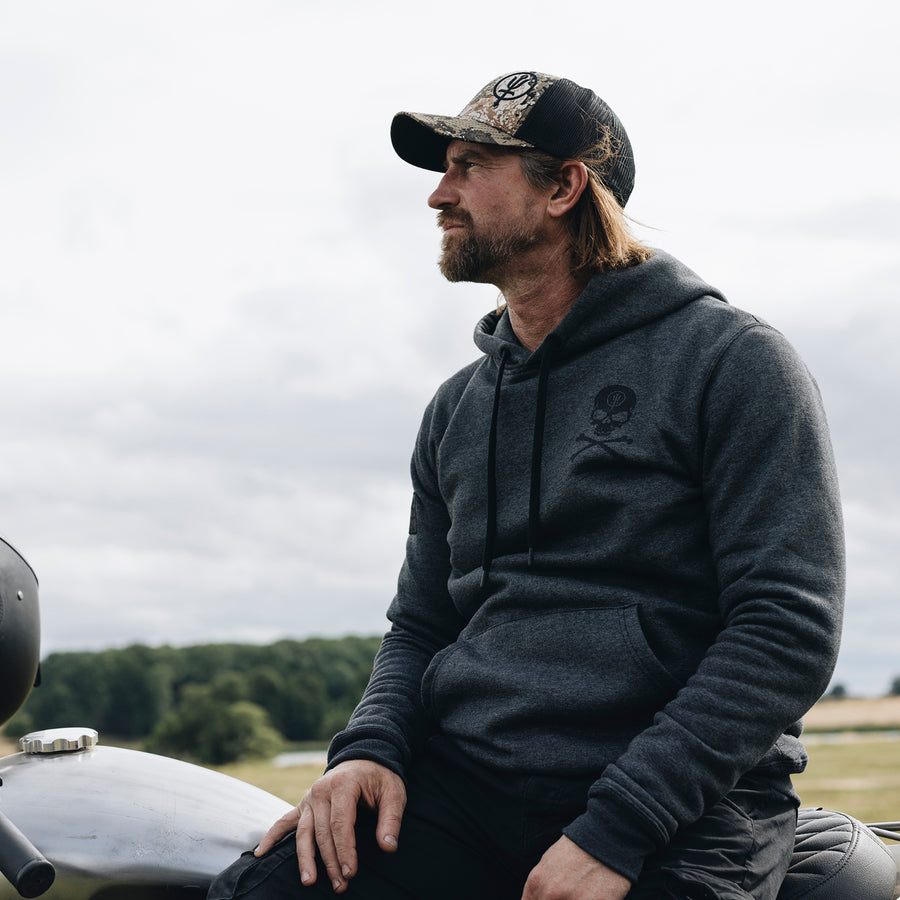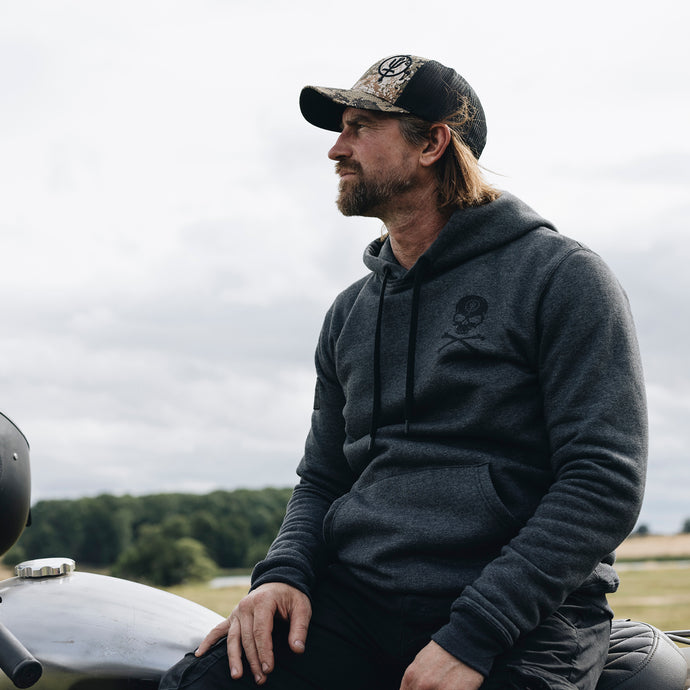 MALLE MILE
Mission
The Malle Mile Festival, hailed as "the inappropriate" motorcycle race, sees a series of breakneck events take place over the weekend. Such events include the original Mile Sprint - an eighth of a mile grass track drag race, the Malle100 - a one mile race involving 100 riders and a classic 'le mans' style running start and the Art of Sprint - exclusive to highly customised and rare classic motorcycles only.

Each race pits man against machine over three days of organised chaos and it is this menagerie of motorcycle mayhem that drew the attention of the ThruDark recon team. The Malle Mile is the perfect pressure gauge of live British motorcycling culture.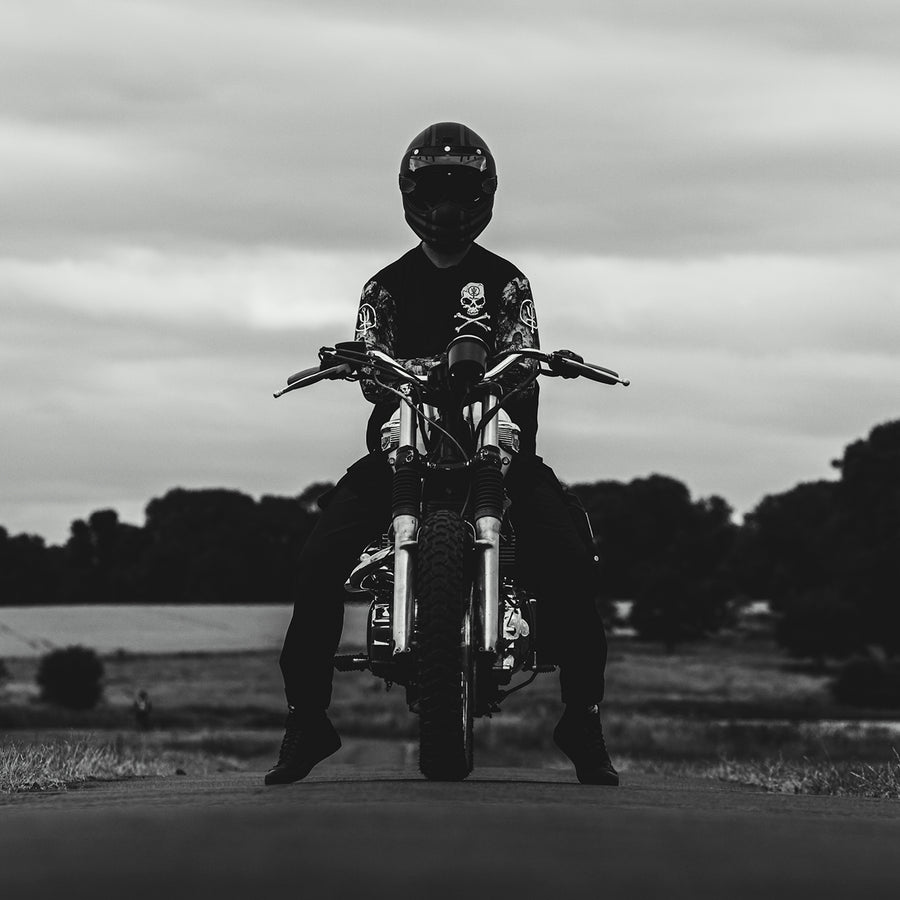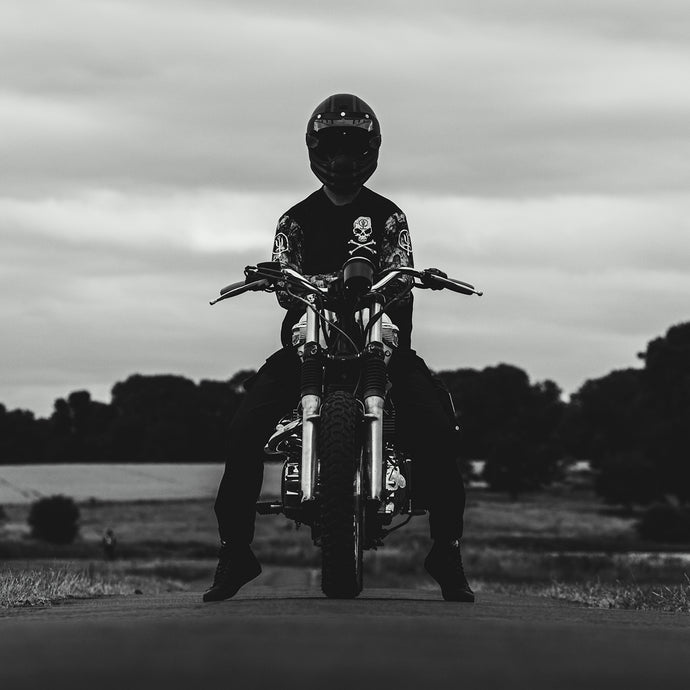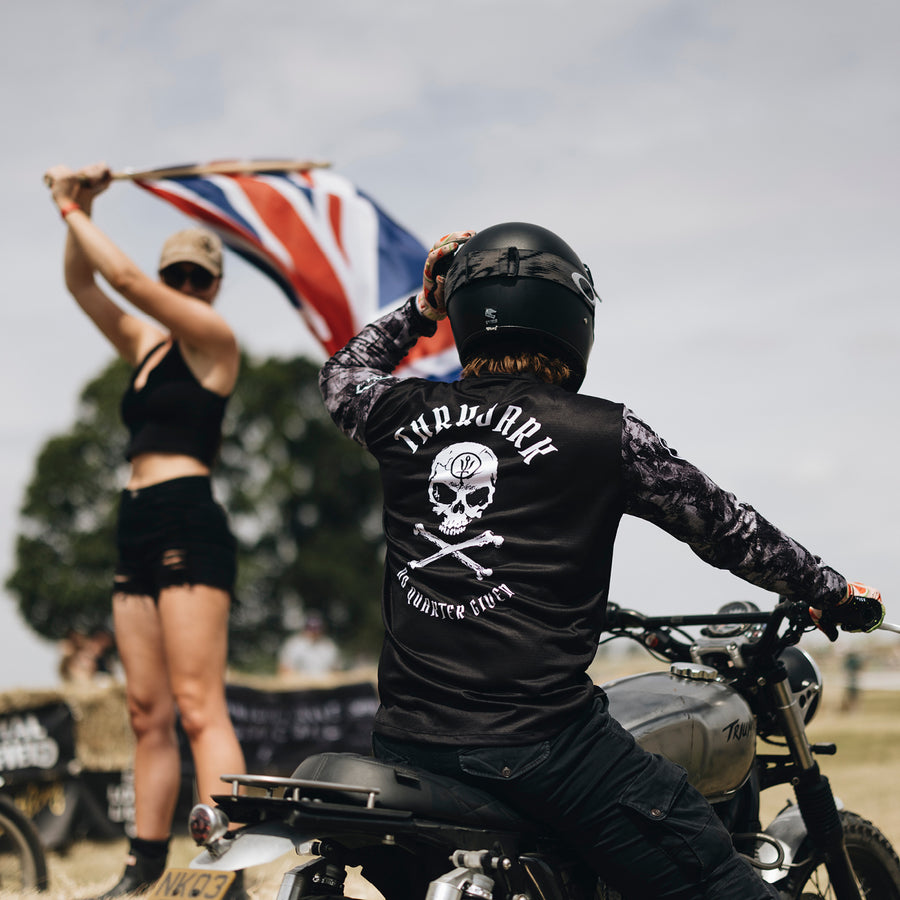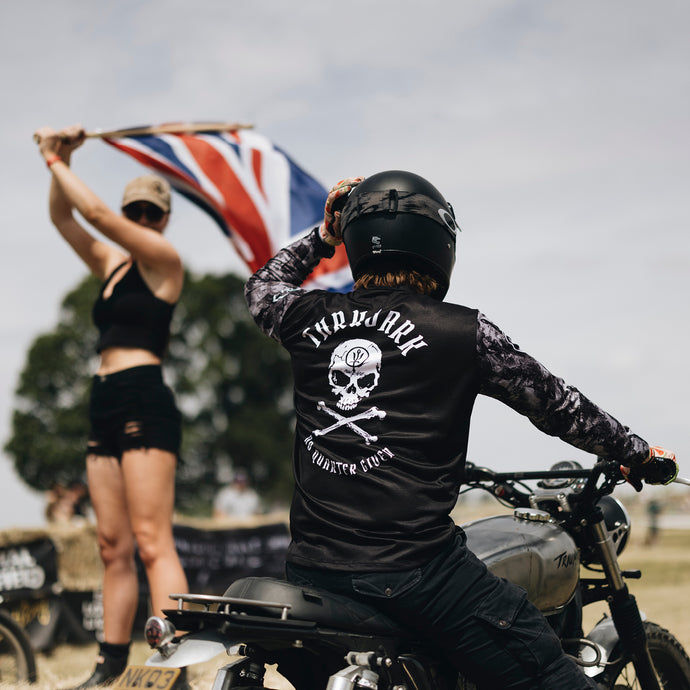 "A motorcycle functions entirely in accordance with the laws of reason, and a study of the art of motorcycle maintenance is really a miniature study of the art of rationality itself."
Robert M. Pirsig
MALLE MILE
DEBRIEF
ThruDark is built on real world experience and so the team joined the mechanical melee, jumping on classic bikes and getting behind the wheel of off-road cars - all whilst sporting bespoke ThruDark motocross jerseys. Not simply coming to take part, Titch Cormack won a podium place riding his Triumph Bonneville and brand ambassador Victoria Pendleton also took to the field with Triumph.

Having spent the weekend building a network of potential contacts and testing the ground for new products, ThruDark's initial recon operation can be considered a success. The team has broken new ground at the 2022 Malle Mile Festival and looks ahead to future developments in the world of mobility.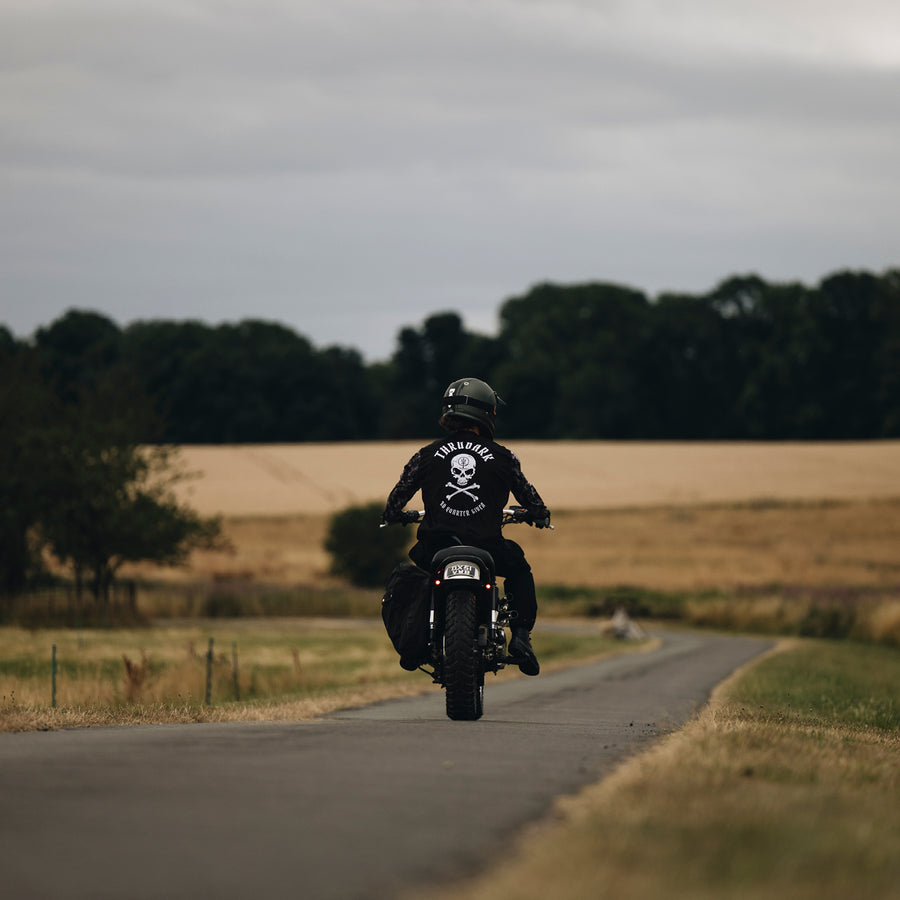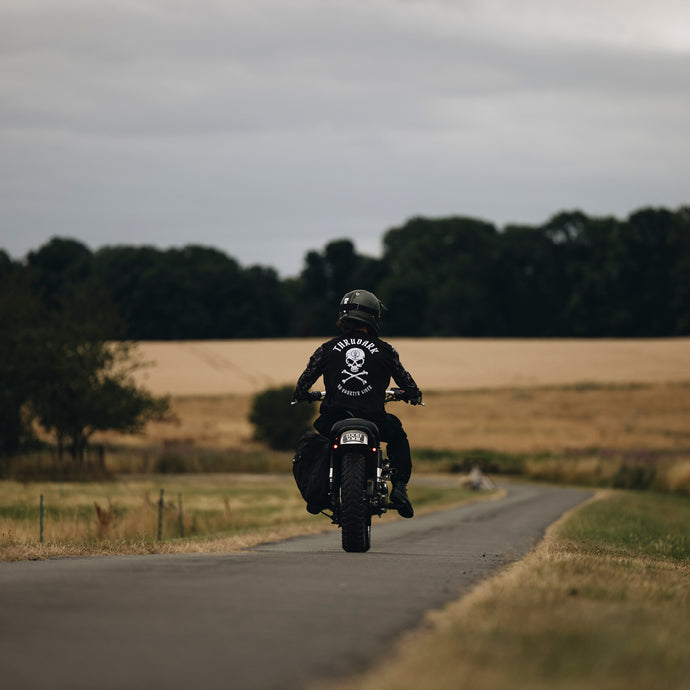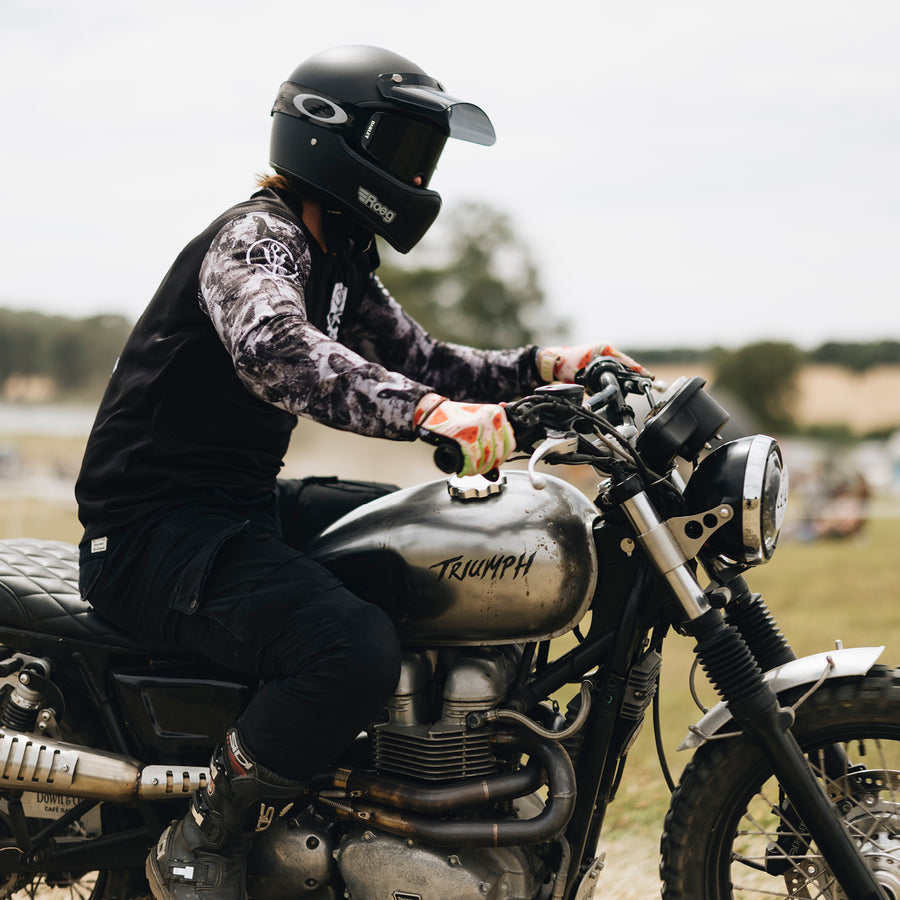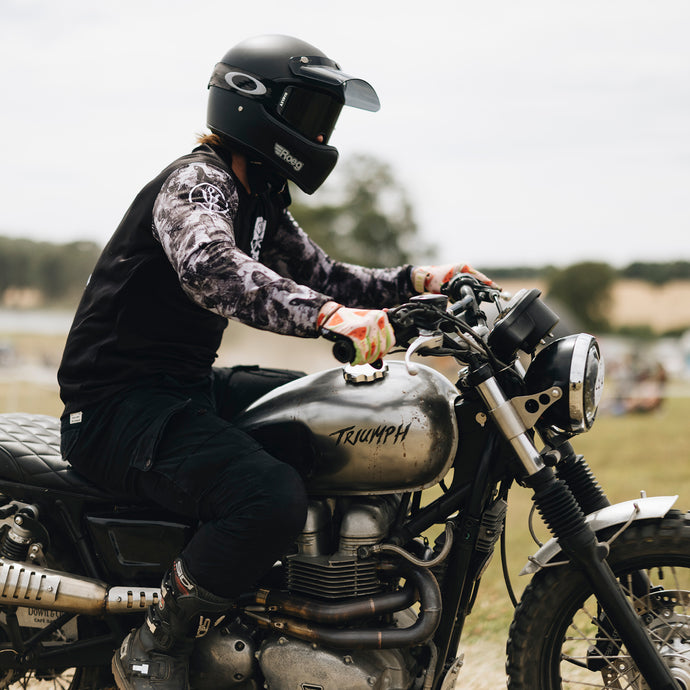 Endeavour Through Adversity

Endeavour Through Adversity