THE SUPERHUMAN MOUNTAINEER
NIMRAL PURJA MBE
In just 6 months and 6 days, Nirmal "Nims" Purja MBE has completed his challenge to summit Earth's 14 tallest mountains, smashing the previous record of almost eight years and taking his place in mountaineering history.

"I am overwhelmed and incredibly proud to have completed this final summit and achieved my goal of climbing the world's 14 tallest mountains in record time. It has been a gruelling but humbling six months, and I hope to have proven that anything is possible with some determination, self-belief and positivity. I could not have made it happen without the unending support of my friends and family who have been in my heart this entire time. We started with nothing, but look how far we've come," commented Nims.

Earth's 14 tallest mountains, all higher than 8,000m, enter the 'death zone' which is so-called because human life cannot exist there. This did not deter Nims, who joins a list of just 40 climbers to have completed what could be considered the ultimate mountaineering goal.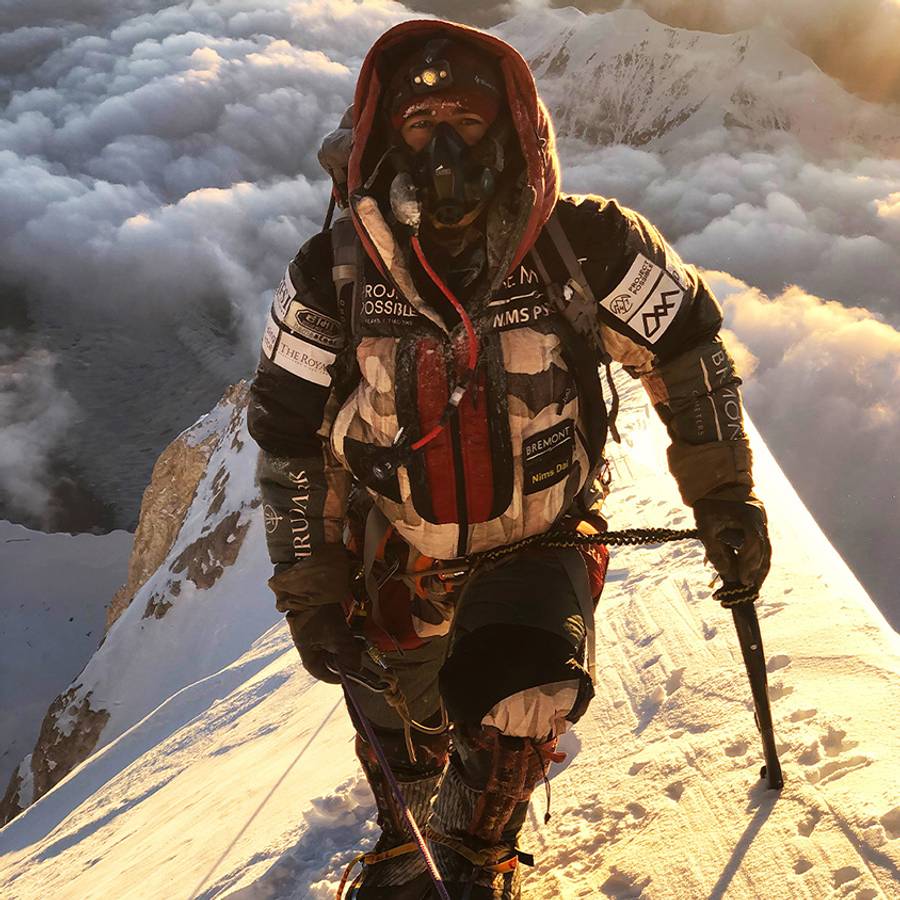 POSITIVE MINDSET
"ANYTHING IS POSSIBLE ARMED ONLY WITH A POSITIVE MINDSET."
"I believed in this project and I made sure to surround myself with people who believed in it too. This was never just about me, which is the reason I've been able to overcome some huge obstacles on this journey. By achieving this goal, I knew I could inspire people from all generations, across the world," added Nims.

Nims began Bremont Project Possible when he reached the top of Annapurna on 23rd April this year and has accomplished this extreme feat of mountaineering with a rotating support team made up of exclusively Nepalese climbers.

The previous world records for one individual climbing all 14 peaks was 7 years, 11 months and 14 days held by Jerzy Kukuczka in 1987, and South Korean Kim Chang-ho who beat Kukuczka's record in 2013 by just 1 month and 8 days.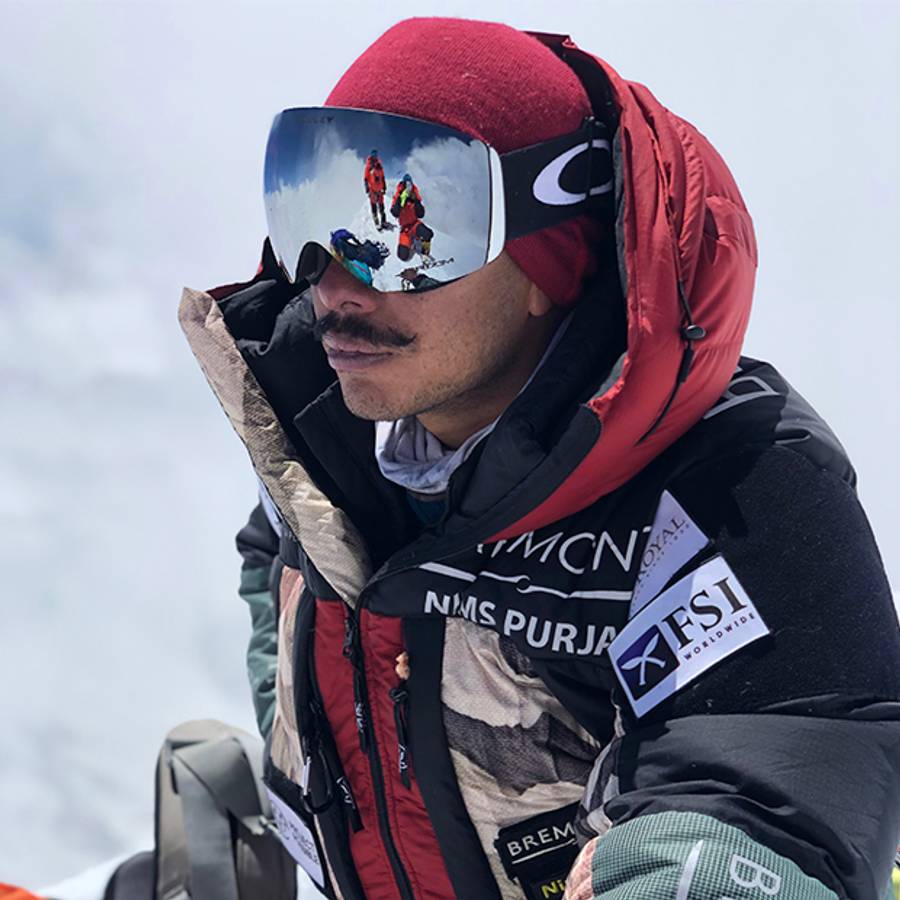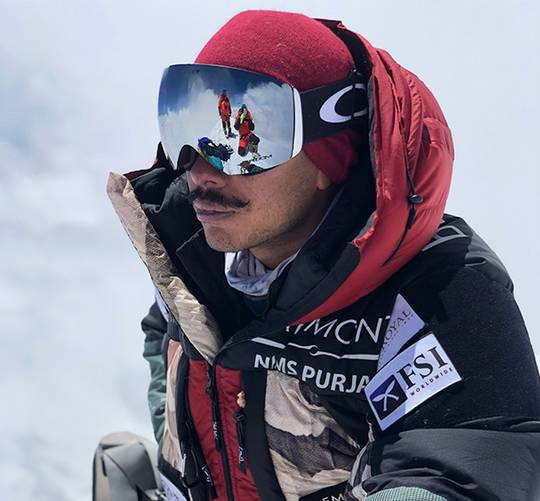 8000M
14 SUMMITS
The clock stopped on Nims attempt at 08:58 local time (00:58 GMT) as he reached the summit of Shishpangma on 29th October, beating the world record by 7 years, 5 months & 8 days. Nims' incredible achievement consisted of 14 summits in 189 days:

1. Annapurna (23rd April)
2. Dhaulagiri (12th May)
3. Kanchenjunga (15th May)
4. Everest (22nd May)
5. Lhotse (22nd May)
6. Makalu (24th May)
7. Nanga Parbat (3rd July)
8. Gasherbrum I (15th July)
9. Gasherbrum II (18th July)
10. K2 (24th July)
11. Broad Peak (26th July)
12. Cho You (23rd September)
13. Manaslu (27th September)
14. Shishapangma (29th October)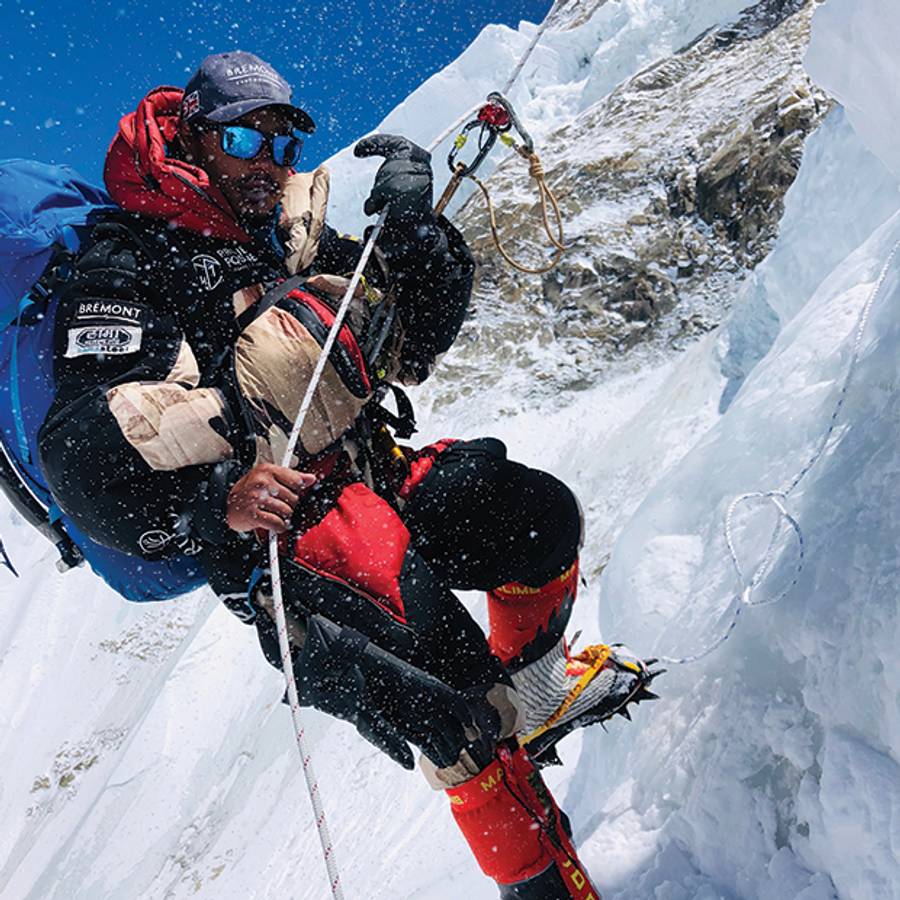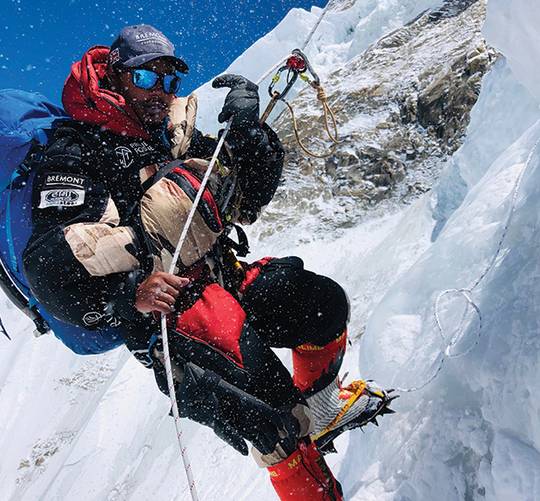 PARADIGM SHIFT IN HUMAN POTENTIAL
CURRENT WORLD RECORDS
On 22nd May, Nims reached the summit of Mount Everest along with 320 other mountaineers. It was on this climb that he took the photo seen around the world of a 'traffic jam' to reach the summit, bringing global attention to the mountain's dangerous overcrowding.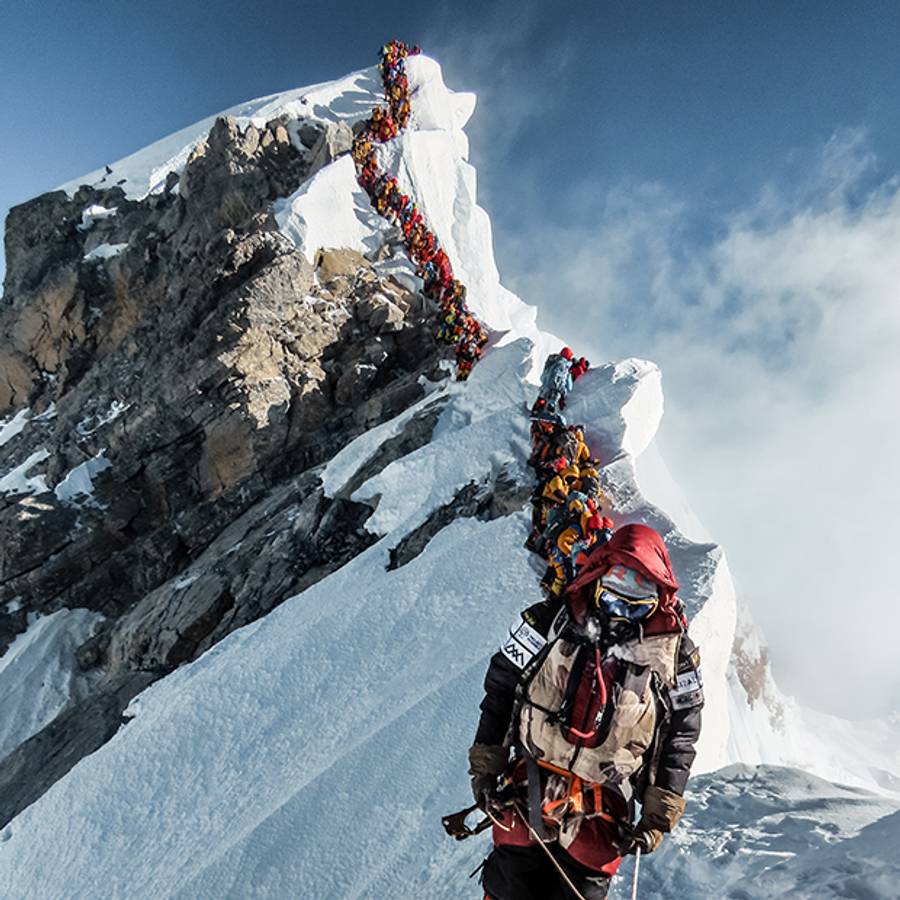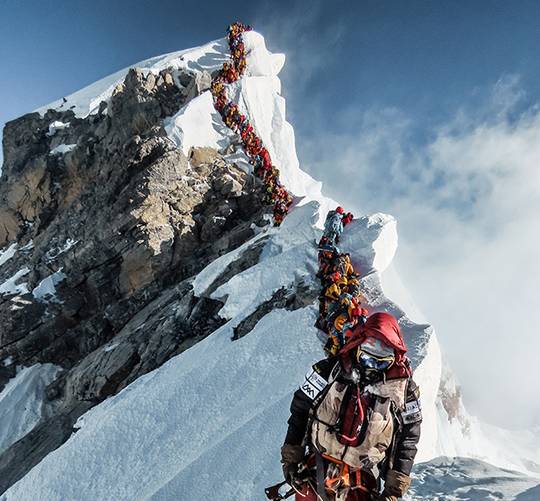 As well as smashing his overall goal of scaling all 14 of the world's 8,000m peaks in under 7 months, Nims has achieved a further six world records in the process:
The most 8,000m mountains summited in the spring season (6) (Annapurna, Dhaulagiri, Kanchenjunga, Everest, Lhotse and Makalu)

The most 8,000m mountains summited in the summer season (5) (K2, Nanga Parbat, Gasherbrum 1, Gasherbrum 2, Broad Peak – the first person to summit all

8000m peaks of Pakistan in one season and in just 23 days.)


The fastest summit of the three highest mountains in the world

The fastest summit of the five highest mountains in the world

The fastest summit of the lowest 8,000m mountains (Gasherbrum 1, Gasherbrum 2 and Broad Peak)

The fastest summit of the higher 8,000m mountains, with consecutive summits of Everest, Lhotse and Makalu in 48 hours (beating his own previous record of 5 days)
TESTED BEYOND ENDURANCE
BREMONT
Bremont is an award-winning British luxury watch brand, manufacturing mechanical watches in Henley-onThames, England. Bremont is making considerable investment with its UK watch making and manufacturing and at the end of 2014 launched a new Parts Manufacturing Facility which saw the firm starting to produce its own case and movement components. Cofounded by brothers Nick & Giles English in 2002, Bremont has made a substantial impact on the watch making industry in a very short period of time. The brand remains true to its original principles of: aviation and military, British engineering and adventure. As well as manufacturing watches for some of the most exclusive military squadrons around the world, Bremont continues to play an influential role in revitalising the British watch industry, the birthplace of numerous timekeeping innovations still used today. The brand is now in the top handful of chronometer producers in the world.