Nims
ABOUT NIMS
Nims wasn't born a climber but was raised at sea level in the flatlands of Chitwan, Nepal by a family that were not traditionally sherpas. Leaving Nepal at the age of 20 to join the Gurkha Regiment of the British Army, Nims then passed UK Special Forces selection becoming the first Gurkhas ever to serve with the Special Boat Service. Now, having left the Special Forces to conquer the planet's highest peaks, Nims quite literally stands with the world at his feet. It is this Special Forces pedigree and unparalleled experience of the extreme that makes Nims a leading ThruDark ambassador in testing our developing range of cold weather and mountain equipment.

Nims has been a key proponent in the development of our flagship ThruDark Summit Suit. In testing 4 generations of Summit Suits at the limit of human experience, atop the world's tallest mountains, Nims has helped ThruDark create a truly world-beating piece of kit that has been to places few have dared to tread.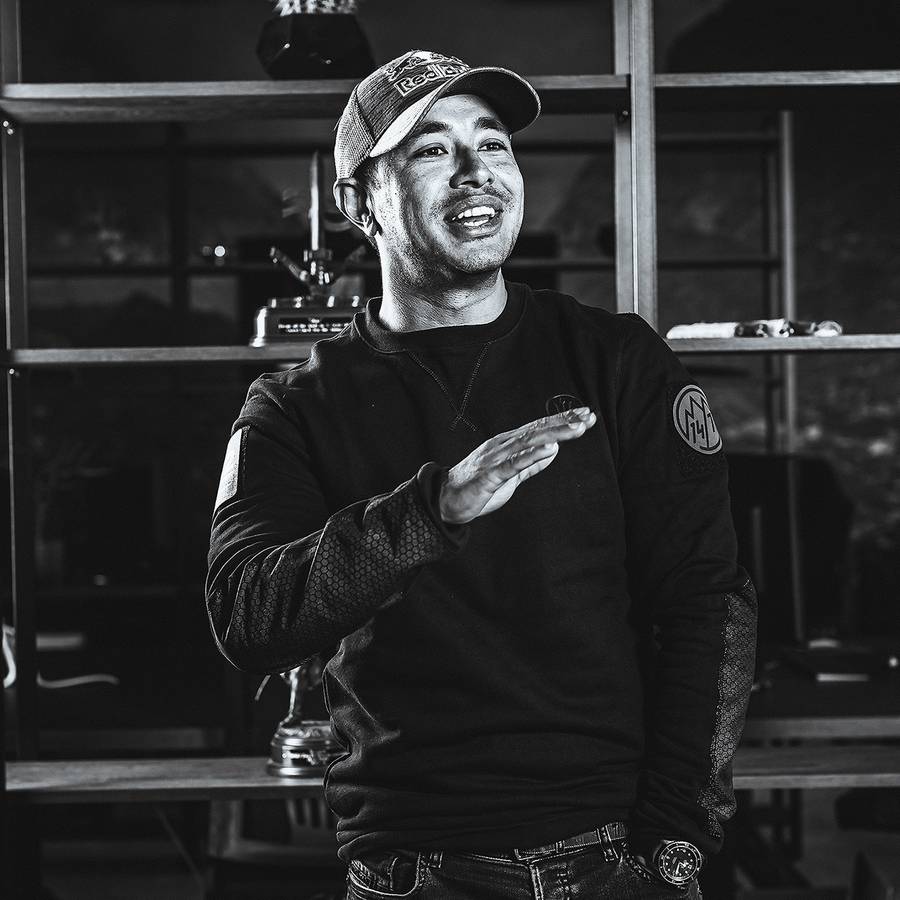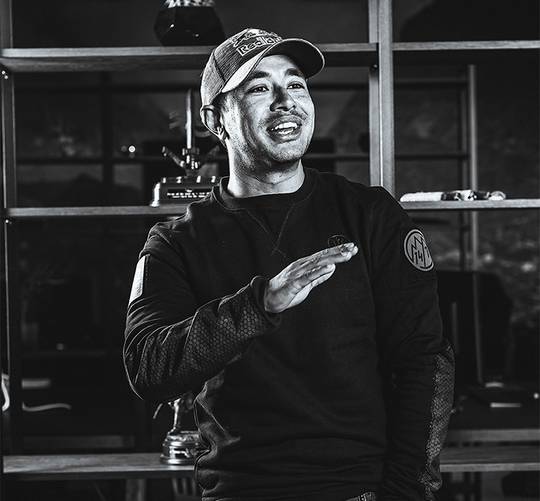 BEYOND POSSIBLE
PROJECT POSSIBLE
In 2019, Nims became the fastest person to climb all of the world's tallest 14 mountains, each one towering over 8,000m above sea level. The previous record for this achievement was 7 years and 310 days, Project Possible took Nims just 6 months and 6 days.

The peaks, all within the Himalaya and Karakoram mountain ranges, were not selected because of their infamous technical challenges, nor because of their close, geographical proximity, but rather for the one thing they have in common. They are the only summits in the world higher than 8,000m, with 8,000m marking the notorious 'death zone' where human life cannot exist.

Only 40 climbers have achieved the immense feat of summiting all 14 peaks and with the physical and financial obstacles in his way, many doubted whether Nims' project was even possible. In just 6 months and 6 days, Nims rewrote the meaning of 'possible'.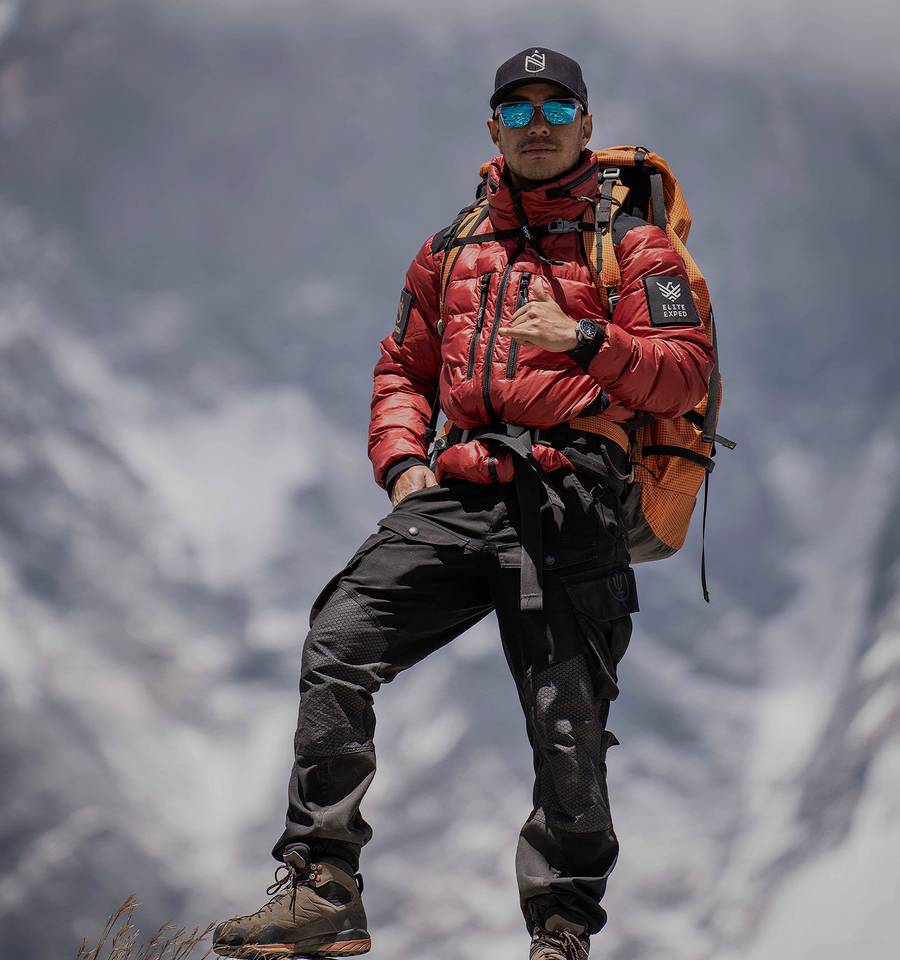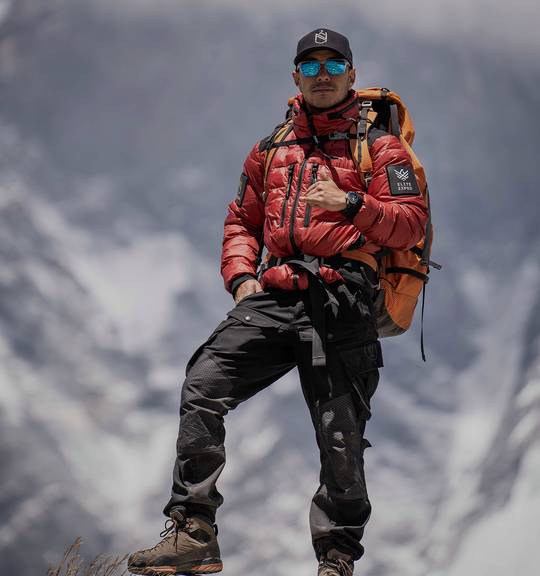 THE SAVAGE MOUNTAIN
K2 WINTER ASCENT
Not content with simply being the fastest, Nims now set out to be the first. On 16 January 2021, Nims and his team became the first expedition to summit the infamous K2 peak in Winter. In doing so, Nims took the ThruDark Summit Suit to a location and climate that no other summit suit had been taken before - and it did not fail him.


The greatest, the hardest, the last.



There are countless reasons why K2 remained the last 8,000m peak unconquered during the Winter season. Even in the most favourable Summer climbing conditions, K2 is widely renowned as 'Savage Mountain', contributing to the elusive summit's strong allure for generations of mountaineers.

Winter brings with it a whole different level of danger and challenge. Numerous teams have attempted to summit the peak since 1987/88, but all have fallen short. Not only do the sheerness of the slopes and overall exposure create a technically challenging climb, weather is always the great opponent on K2 all year round. Summit winds reach hurricane force, still-air temperatures are well below -65 degrees and the Winter's low barometric pressure means even less oxygen. On K2 there is no margin for error, the smallest mistake can have catastrophic consequences.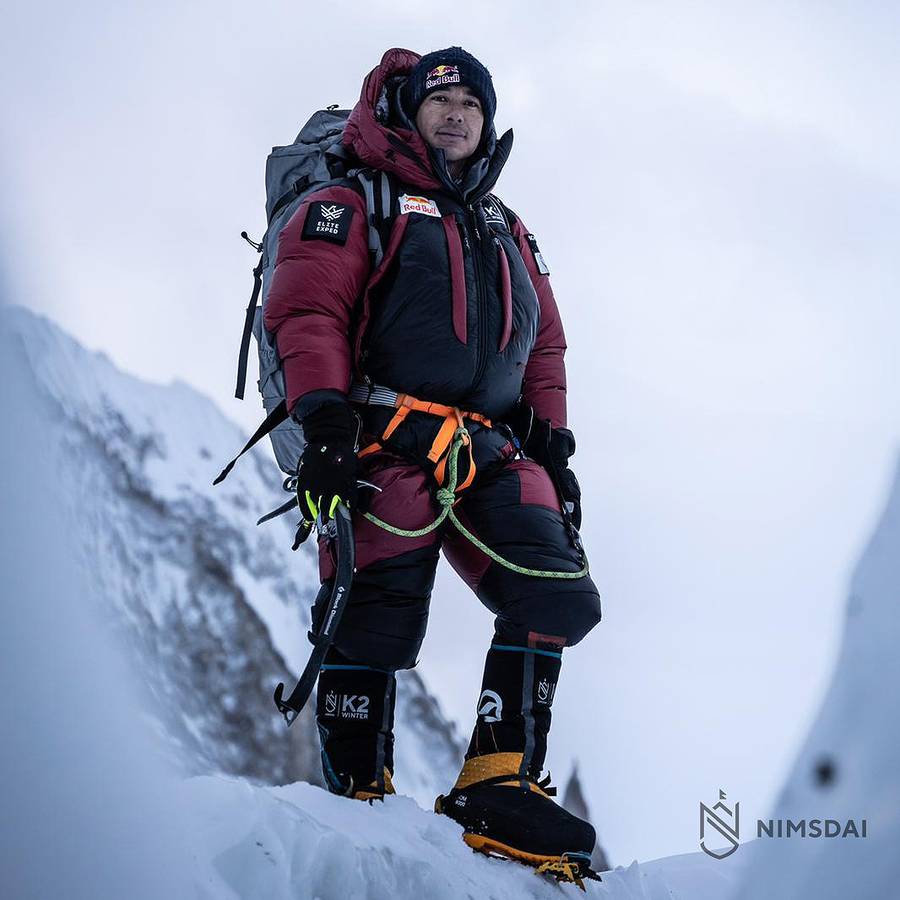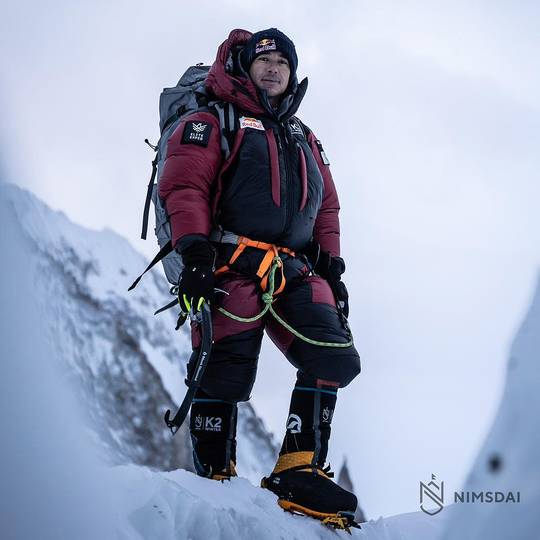 ThruDark
Nimsdai
ThruDark's ties to Nims run deep with Co-Founders Louis and Staz having served alongside Nims in the UK Special Forces. Through this, both have witnessed first hand not only Nims' ability, but his determination and commitment to achieve whatever he sets his mind to. Nims is recognised as a world-leader in mountaineering and provides unrivalled expertise in testing not only the ThruDark Summit Suit, but the wider range of ThruDark cold weather gear from the Phalanx Fleece to Strike Pants and our down fill and insulated jackets.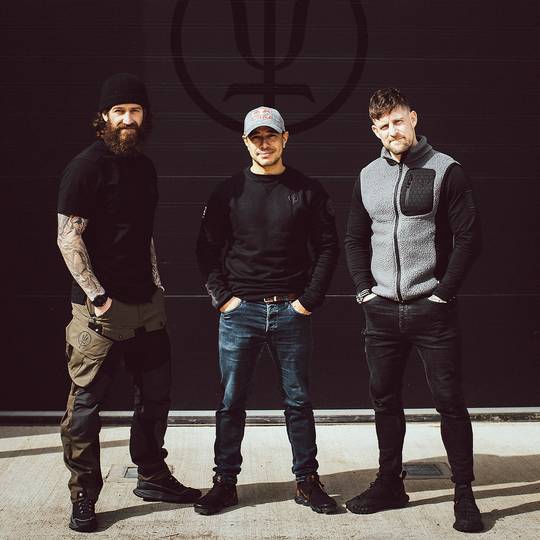 "ELITE COMBAT WASN'T ENOUGH. I WANTED MORE OF A TEST. SOMETHING NOBODY THOUGHT WAS POSSIBLE - TO CLIMB ALL FOURTEEN "DEATH ZONE" MOUNTAINS IN SEVEN MONTHS."